The tweet everyone's talking about: Ebola conspiracy theories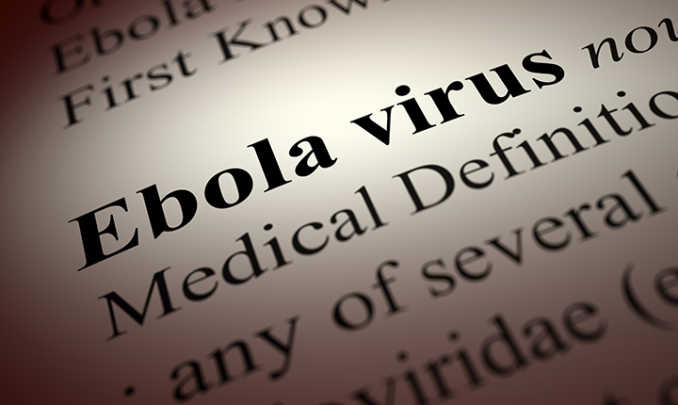 Controversial rapper Chris Brown has made a comment that everyone in my family was talking about over lunch today… He's come out and said, [in a tongue in cheek way I think] that Ebola is some form of population control, and his tweet is gathering attention with over 30,000 retweets so far.
People were abuzz in my family over lunch discussing the tweet and the conspiracy theories circulating about Ebola, and it makes for interesting, if terribly morbid chatter. Chris Brown's tweet led me to look for a list of urban myths and conspiracy theories circulating about Ebola today…
THE POPULATION CONTROL THEORY
Chris Brown tweeted after the USA Centre for Disease Control confirmed the second case of Ebola contracted on American soil, implying that Ebola is being used as a "form of population control."
I don't know … But I think this Ebola epidemic is a form of population control. Shit is getting crazy bruh. — Chris Brown (@chrisbrown) October 13, 2014
Ad. Article continues below.
THE WEAPON OF MASS DESTRUCTION
One theorist in the US has pointed to Ebola as a Bio-Weapon of Mass Destruction.  Then other vocal Americans have joined the debate.  Kurt Nimmo from famed website Infowars is tweeting it out…
Government more deadly than #Ebola. #CDC http://t.co/YZhSqJttBW — Kurt Nimmo (@kurt_nimmo) October 15, 2014
  And Joachim Hagopian has written a widely read essay on Global Research called The Ebola Virus Pandemic: "A Weapon of Mass Destruction"

This theory is actually underpinned by a little known fact that the U.S. government and the CDC have a patent on a new strain of the Ebola virus, filed in 2008. This strain is apparently an "an isolated Ebola virus" that was created in a lab — not the strain that's killing thousands in West Africa during the 2014 outbreak. The patent notes the strain is being used for Ebola vaccine and drug research.  Interesting times when conspiracy theories kick in eh.
Ad. Article continues below.
EBOLA DOESN'T REALLY EXIST
And finally, the third theory comes from american Anti-vaccination groupies who say Ebola doesn't exist at all.  Interesting theory right!  They say that it is a disease stewed up by governments to inject people with drugs and vaccines.  The author of one article, Jon Rappoport says that people in Africa are always sick and dying, "That doesn't mean they are all Ebola cases".
The Vaccination Information Network in the US has published information by Mr Rappoport under this title: "Yet another pandemic set up to poison us with drugs and vaccines."  
I don't know about you but I feel an incredible empathy for the thousands and thousands of people dying of Ebola while western Governments are slowly watching with their money in the bank.  But the conspiracy theories certainly make for interesting reading, and juicy dinner party conversations.  What are your thoughts on the conspiracy theories…