The travel fees they don't tell you about, and how to avoid them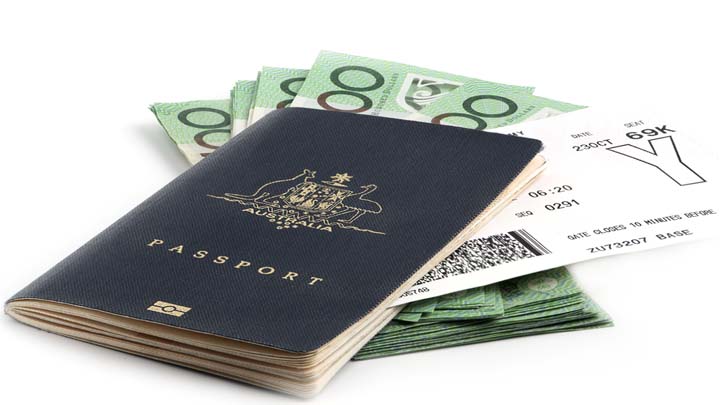 When budgeting for travel, many of us don't realise how many extra fees and charges we could be slapped with, even if we book with a travel agent.
Here's some to be aware of, and how to avoid or reduce extra cost.
1. Entry and departure tax
What some travel agents don't tell you is when you arrive, and even when you depart certain countries, you could be slapped with a tax.
In Indonesia for example, visitors may be granted a 30-day visa on arrival for a fee of $US35 and if you don't have the cash on you, you may have to wait even longer at Customs. The departure tax from Bali Denpasar airport is around $20AUD.
Ad. Article continues below.
Reduce or avoid cost: Make sure you research any arrival or departure fees before you travel and make sure you have enough on you to cover it. Also, try to carry the payment the local currency when you're at the airport.
2. Visas
Many countries will require a visa for entry, depending on your length of stay.
Reduce or avoid cost: Make sure you are aware of any visa requirements well in advance of your trip so you can apply. Some countries such as Vietnam require you to send your passport to the embassy to have it stamped!
3. Mobile phone roaming
Ad. Article continues below.
Without an international plan or foreign country's SIM card, you could be left with expensive roaming charges. If you plan on using your phone overseas, it's something to consider.
Reduce or avoid cost: Ask your phone carrier before you go for an international sim or what types of roaming plans they offer. Otherwise, when you arrive overseas, you can purchase a local sim, which is likely to be much more cost effective.
4. Tipping
Each country is different! In some countries it's rude to tip, and in others it's rude if you don't. But one thing is for certain: it can be a big shock if you arrive somewhere such as America and see a cheap menu price, then are made to tip when you go to pay.
Reduce or avoid cost: Research your destination beforehand and plan to spend around 10-15% more to accommodate a tip.
Ad. Article continues below.
5. Transaction, currency exchange and ATM fees
Depending on your bank and credit cards, you'll likely be faced with both ATM fees and foreign transaction fees abroad. ATM fees are typically over $5 per withdrawal and foreign transaction fees can range from 1-3 per cent.
And if you exchange your money at the airport, you may be slapped with a commission fee.
Reduce or avoid cost: Sign up for a credit card with low or no foreign transaction fees. And if you want to have cash when you land and avoid airport exchange fees, it's best to order through your bank.
6. Local taxes
Ad. Article continues below.
Taxes vary by country and state, which can be a shock when you go to pay for the shelf price of food, clothes and alcohol. Most countries do include taxes in the price however it's best to scope it out before you leave.
7. Your ticket is NOT non-refundable
Whilst most airlines will charge a small fee for making changes, there is not one airfare available that is non-refundable, so don't be caught out!
Your travel agent should be able to refund your fare minus a small charge. Know your rights and contact the ACCC if you are worried.
Ad. Article continues below.
8. Booking by phone
If you try to book your flight over the telephone instead of over the internet, you may be charged more. Nearly all major airlines charge booking fees of $25 to $35 for this service.
Reduce or avoid cost: To avoid the surcharge, try to book online whenever possible.
9. Print your boarding pass
Some airlines have started charging passengers $5 to print their boarding passes at the airport. The charge is assessed for each flight, so that's an extra $10 round trip. If you want to avoid the fees, you'll have to print the pass at home and bring it with you.
Ad. Article continues below.
10. Seat selection fees
If you want to select your seat, you may have to pay an extra travel fee. Many airlines charge you to select the seat you want, however you mightn't realise this extra charge until you check your receipt.
Instead, simply don't select a seat unless you know it is free.
Tell us: what travel fees have shocked you? Share your tips below.