The top cruising tips to save you money, time and weight gain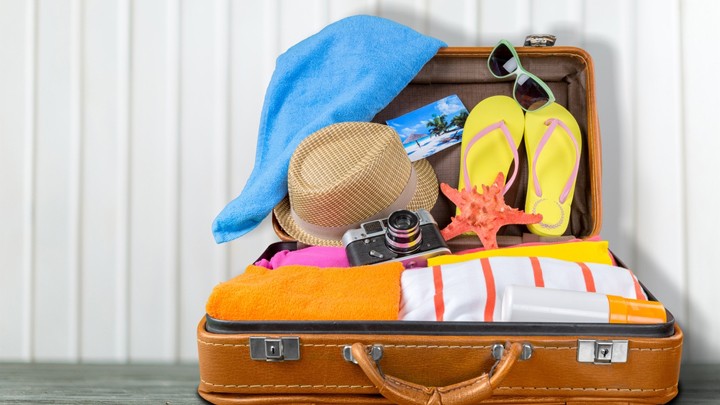 Cruising is one of the most relaxing holidays you can have. It is always one you really need to plan for, so that you can have a carefree time.
But cruising does come at a cost, not only to your wallet but also your time and weight gain. So you can avoid any of this happening and maximise your fun on every cruise you take, we've scoured the internet for the best cruise tips ever!
1. Charge electronics via the TV
Most staterooms are limited to only 1 or 2 electrical outlets. But there's a trick: TVs on cruise ships have a USB port, which you can use as an extra outlet to charge your phone, cameras and other small electronics.
2. Pack a powerboard
Ad. Article continues below.
It is also wise to pack a travel adapter to allow you to keep all those gadgets charged.
3. Use the ship's app
Most cruise lines now have their own app that you can use onboard free of charge. Simply connect your phone to the ship's wifi network and you'll be able to use this app without incurring any costs.
The apps allow you to check your onboard account balance, browse the day's up-to-date activities, read up on your next port, check daily menus, access a ship map, or even make dinner reservations.
Here's a listing of all of the major cruise line's app to download before you embark.
Ad. Article continues below.
CRUISE LINE –  App name
Carnival – Carnival HUB
Royal Caribbean – Royal Caribbean International
Norwegian – Norwegian iConcierge
Celebrity – Celebrity Cruises
Princess – Princess Cruises Messenger
Disney – Disney Cruise Line Navigator
4. Ditch the walkie talkie
Some cruise apps allow you to make calls and send texts to other mobile devices registered to your stateroom and to other passengers using the app. This eliminates the need for a walkie talkie, which some people still bring along!
5. Avoid sea sickness
Check out these tips:
Ad. Article continues below.
6. Skip the buffet on the first day, and as much as possible
The buffet is a nightmare during lunch on the first day aboard the ship. Check out the other restaurants as you may find they have better quality foods that won't tempt you to eat as much as you can.
7. DIY shore excursions
Ad. Article continues below.
One of the most expensive parts of your cruise is the shore excursions but did you know you don't have to book these on board? Go out on your own or book excursions directly with local companies operating in the area, which will likely save you hundreds of dollars.
You can often find people selling tours just as you walk off the ship.
8. Get a port map
There are some very helpful port maps available for every port of call but you do have to ask! These little maps usually contain a range of helpful information such as sample taxi fares, ATM locations, and internet hot spots.
9. Get vaccinated
Ad. Article continues below.
If you're going on a cruise to an exotic location, be sure to head to your doctor first to make sure you have all the required vaccinations. Take along a list of the places you're stopping off at to show your doctor; they'll be able to tell you which vaccines you need and which ones you can do without. Having the correct vaccinations will help protect you from a number of diseases, meaning you can enjoy your holiday without worrying about any nasty conditions.
10. Report sick passengers
Yes, we know it's naughty to dob on people, but in this case it's in everyone's best interest! Just one sick person on a boat is all it takes for illness to spread. If you see someone vomiting or displaying obvious signs of illness report it to a member of staff immediately. They can take the necessary steps to quarantine the passenger or prevent them from infecting other travellers.
11. Use your own toilet
If your room has its own toilet try to use it instead of the public facilities on board. Public bathrooms can be a breeding ground for germs and sticking to your own private 'throne' is just one more way you can stay healthy. If you do have to use the public bathroom, be sure to wash your hands thoroughly and use sanitiser for good measure.
Ad. Article continues below.
12. Wash your hands 
Keeping your hands clean is one of the most important things you can do to prevent illness and spreading germs. Wash your hands thoroughly with warm water and soap for around 30 seconds before and after you eat, and of course after using the toilet! Top it off with a sanitiser containing 60 per cent alcohol – you can use this regularly throughout the day to keep your hands clean. Be careful not to touch your face too as bacteria can easily make its way into your body through the mouth and eyes.
13. Travel insurance
In the event that you do get sick, it pays to have travel insurance. Most comprehensive insurance will cover your medical costs and any accommodation or flight changes you have to make due to your illness. You can purchase travel insurance through your travel agent or online.
14. Items you absolutely mustn't forget
Ad. Article continues below.
16 items you absolutely mustn't forget to take on a cruise holiday
15. BYO soft drinks
You're almost always charged extra for soft drinks, beer, wine, and cocktails at meal time. But if you stick to juice, you can drink for free. If you really love your soft drink or a particular drink, most ships allow you to bring it along.
16. Bring an alarm clock
Ad. Article continues below.
Alarms don't come standard in your room, and you may have packed away your phone. Be sure to bring one and use it so you don't miss the fun.
When's your next cruise?