The Today show 'dream team' is breaking up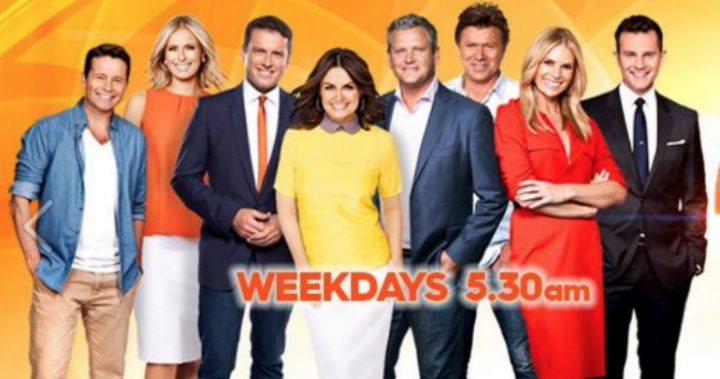 They've had 12 magical years together, but the Today show 'dream team' is breaking up.
Popular weatherman Stevie Jacobs, who has been with Today since 2005, announced on the program that he will be leaving to "spend more time with his family".
After 12 amazing years, @sjweather9 is taking a step back to spend more time with his gorgeous family! Enjoy it, Stevie! ❤ #9Today pic.twitter.com/UPHzj6VX8m

— The Today Show (@TheTodayShow) November 30, 2016
"My girls are starting school and Rose [Jacobs' wife] and the kids need me at home to be a great and present dad," Jacobs says. "They are the most important people in my life and have given up so much for me to follow my dreams. It is now time for me to be there for them."
Ad. Article continues below.
But if you thought that would be the end of the wacky weather guy, breathe a sigh of relief — he's not going very far… Jacobs is said to be joining the Weekend Today team as their weather presenter in 2017. Jacobs will also continue to be involved in the special segments of Today — 'Knock of Cash' and 'Little Heroes'.
"I'm still part of the family, I just won't be here with you everyday," an emotional Jacobs told the Today show team, including Lisa Wilkinson and Karl Stefanovic.
To his credit, Jacobs holds the title for the longest-serving weather presenter in history after more than 10 years on the show.
Did you enjoy Stevie Jacobs as the weather presenter? Tell us about the longest position you ever held.