The tips and tricks Aldi shoppers swear by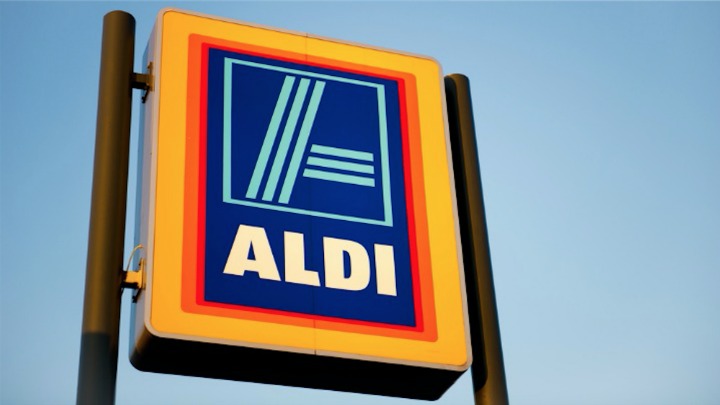 Aldi has well and truly shaken up the supermarket game in Australia every since it landed on our shores.
It's secured a loyal band of followers with customers swearing by the discount stores low prices and high quality.
Despite the already low prices, there are a few tips and tricks many Aldi shoppers say they use every time to keep costs down even more.
1. Use boxes instead of bags
Aldi stores most of the products on its shelves in boxes and often you'll find a few sitting there empty before staff come to remove them. Since Aldi makes customers pay for bags at the checkout, some shoppers say they grab a box off the shelf and fill it up with their groceries to take back to the car. That way you save on money and on plastic.
Ad. Article continues below.
2. Compare weekly specials
All supermarkets offer weekly specials and sometimes it turns out an item will be cheaper and Coles or Woolworths instead. Savvy shoppes say they write their grocery lists and then go online to see if any of the products are on sale at Coles or Woolies. If the sale price is cheaper than Aldi, they pick up those items first before heading to Aldi for the rest of their shop.
3. Double guarantee
Aldi has a particularly good returns policy. Not only will they refund a grocery item you're not happy with, they'll replace it on the spot free of charge too.
4. Gluten free on a budget
Ad. Article continues below.
Aldi's gluten-free products are considerably cheaper than many of those on offer at other supermarkets. For example a 500g pack of gluten-free spaghetti is $2.49 at Aldi, while a 250g pack of San Remo gluten-free spaghetti at Coles is $4.38.
5. Christmas shopping
Need Christmas presents for the grandkids? Aldi often has big Christmas toy sales where customers say they pick up popular big brand toys, like Disney, for a fraction of the price.
6. Chocolate button trolly
This one is a little cheeky… A man in the UK made a video that went viral earlier this year after he filmed himself inserting a chocolate button into the dollar coin hole in his Aldi shopping trolly. If you don't have a special Aldi token, customers have to have a dollar coin on them to access trollies and a lot of people repeatedly find themselves caught out. Apparently an innocent chocolate button will fix it! Now if only we all carried chocolate buttons every where we went…
What are your supermarket tricks? What's your favourite place to shop?