The state of our transport systems: We would rather drive because it's cheaper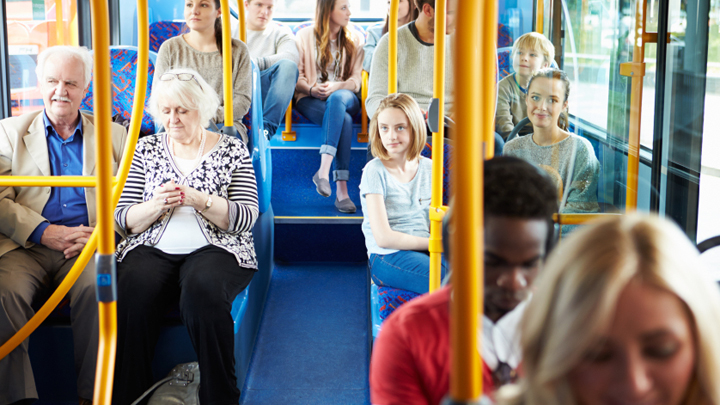 The latest research from commuters and road users is painting a very dire picture for our nation's transport systems. Queenslanders in particular feel that public transport is more expensive than driving to work, causing chaos on Brisbane roads. And they're right. The cheapest fare in Brisbane, no matter if you're on the bus or train for one stop, is $3.20 (peak, using a Go card).
This is echoed throughout Australia – when asked whether they agree with the statement, "I find it's cheaper to drive than use public transport", 72 per cent of Queenslanders said yes, as did 60 per cent of those from Tasmania, 57 per cent from Western Australia, 54 per cent from NSW, 53 per cent from Victoria and 50 per cent from South Australia.
And it doesn't come down to a matter of choice for drivers, it feels like the only viable option in such tight times.
Canstar Blue spokesman Simon Downes said 3000 motorists were surveyed across Australia and, "Respondents in Queensland were by far the most convinced that driving is cheaper than using public transport, but Queenslanders do show a strong willingness to use it more, should costs reduce". Do you agree?
Robert Dow, from public transport advocacy group Rail Back on Track, told Fairfax that this confirms what we know: "fares in south-east Queensland are certainly the most expensive in Australia for the majority of commutes and, in terms of world ranking, we're up in the top three or four as well," he said.
Ad. Article continues below.
"If it's got to the point where people think it's much cheaper to drive, it's a fairly worrying situation.
"Because what can happen, unless the government bites the bullet here and does something significant with the fare system to encourage people on it, we could start to see service cuts.
But it is Victorians who top the list for how much they spend on fuel – an average of $140 a month, which is more than SA ($134), NSW ($133), QLD ($127), Tasmania ($118) and WA ($110).
Although Victorians spend more money filling up, 30 per cent of Queenslanders admitted there have been days where they couldn't pay for fuel, which is more than any other state.
It begs the question: will our governments subsidise public transport to get cars off the road? Or is it not a viable option?