The stand off between prosecutors and Julian Assange could be coming to an end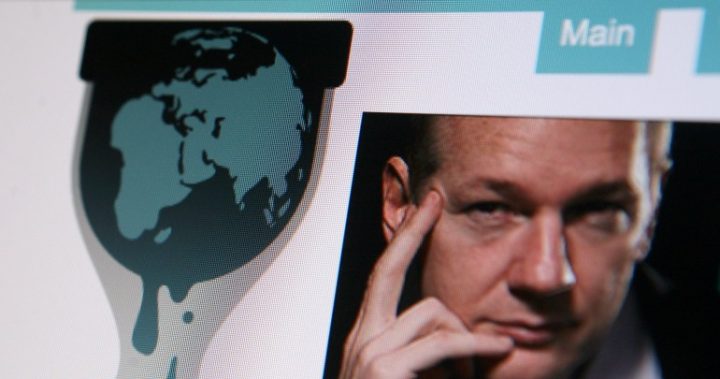 It's been six long years, but the stand off between prosecutors and Julian Assange could be coming to an end after a Swedish appeals court made the decision to uphold the arrest warrant for the WikiLeaks founder.
Forty-five-year-old Assange has been holed up in the Ecuadorean Embassy in London to avoid possible extradition to Sweden to face questions over allegations, which he denies, that he committed rape in 2010.
#BREAKING: A Swedish appeals court has upheld an EU arrest warrant for #JulianAssange

— ABC News (@abcnews) September 16, 2016
"The Court of Appeal shares the assessment of the District Court that Julian Assange is still suspected on probable cause of rape," the court said.
Ad. Article continues below.
Assange fears he would be further extradited to the United States where a criminal investigation into the activities of WikiLeaks continues.
A moving truck has been spotted at the embassy and there is speculation Assange could be on the move. But where to now?
Several news outlets believe Assange will hand himself over to the US, but only if president Barack Obama grants clemency to Chelsea Manning, a former US Army private convicted in 2013 of leaking sensitive government files to WikiLeaks.
If Obama grants Manning clemency, Assange will agree to US prison in exchange — despite its clear unlawfulness https://t.co/MZU30S3Eia

— WikiLeaks (@wikileaks) September 15, 2016
Ad. Article continues below.
However, Assange is set to face questioning — albeit indirectly — by Swedish officials in relation to the rape case at the embassy on October 17.
Swedish chief prosecutor Ingrid Isgren and a police investigator will be allowed to be present to ask questions through the Ecuadorian prosecutor, who will later report the findings to Sweden.
Assange's Swedish lawyer, Per Samuelson, told the ABC that while he had not spoken with his client about the verdict, "I assume we will appeal, it would be strange if we did not".
What do you think about the circumstances involving Julian Assange? Share your thoughts with us.