The Speaker is not resigning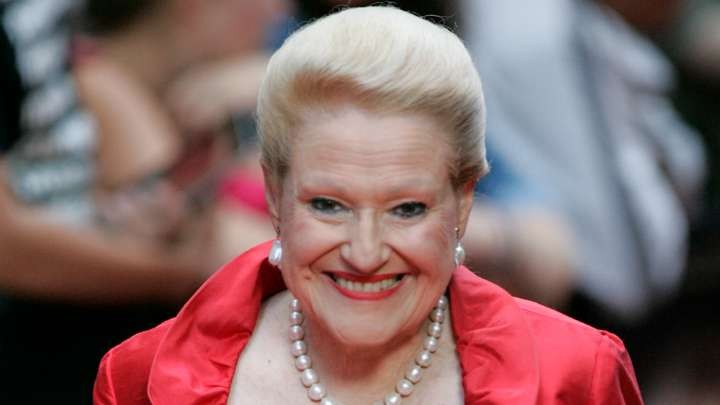 It's five of very few words from Bronwyn Bishop's camp but it is clear that Madame Speaker is digging in her heels and refusing to bow to calls for her to step down.
The House of Representatives speaker was long revered but is now the source of much debate in and outside parliament as more records of her extravagant spending come to light.
"The Speaker is not resigning," a spokesman has said, amid calls from leader of the government in the House of Representatives, Christopher Pyne, for his colleagues to support Ms Bishop. "She retains my full support," Pyne told Sky News yesterday. He even said he thought she was doing a superb job.
"I'm standing strongly behind Bronwyn Bishop as the Speaker and I would call on all my colleagues whether they're in the cabinet or on the backbench to stand firm against the demands by the Labor party to remove the Speaker.
"Let's not repeat the mistakes of our opponents, that we'll jump at the first whiff of grapeshot," he said.
Ad. Article continues below.
But Liberal senator Arthur Sinodinos told Sky News on Wednesday night that he is not supporting the Speaker and, "Bronwyn is accountable for her own actions; it is really up to her to explain them in a way that satisfies the public,".
"I think it is worth us asking more questions about how entitlements are administered because there are grey areas which puts parliamentarians in a difficult position where they have to [decide] about how those grey areas are administered".
Just yesterday it was revealed that she had used $288 of taxpayer dollars to stay in Brisbane for Liberal backbencher Teresa Gambaro's wedding in April 2007.
This money is meant to be used for business purposes only, however it is being shown that the Speaker had a penchant for expensive trips outside of the bounds of her allowances.
Ad. Article continues below.
When parliament resumes next month, there will be a no-confidence motion put forward by crossbenchers Clive Palmer and Andrew Wilkie.
"My hope is that Mrs Bishop will do the honourable thing and resign,'' Palmer said.
"Bronwyn Bishop is not a fit person to occupy the highest position in the House of Representatives,'' Wilkie said. "The member for Mackellar has abused parliamentary entitlements and treats public expectations with contempt. No wonder many members of the community question her integrity".
Even if Tony Abbott wanted to fire Bronwyn Bishop, he could not. She can only be removed by a no-confidence motion.
Tell us, do you think Bronwyn should just resign? Or is it right for her to stand her ground?