The sorry state of the union – where rorts rule and shredders work overtime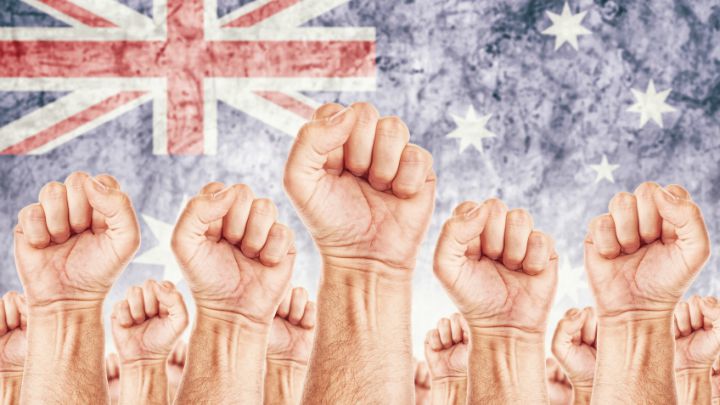 Another day, another dollar and another big union rort. Or at least that's the way it is beginning to appear to me.
Hardly a day goes by that we don't hear about some union official doing the wrong thing, whether it is claiming expenses they were not entitled to or other weird and wonderful things like paying for call girls. Or was that after the guy went on to become a politician? There are so many it's hard to keep track of them.
The latest "faux pas", as I will politely call it, is that the head of the Construction, Forestry, Mining and Energy Union (CFMEU) in Queensland allegedly ordered the covering up of the destruction of tonnes of documents demanded by the Royal Commission into Trade Unions.
That's according to the ABC, which reports that former CFMEU Queensland president Dave Hanna told the commission that state secretary Michael Ravbar had in early 2014 instructed staff to cover up security cameras at the union's Brisbane offices when boxes of documents were being removed for destruction. The commission is probing whether Commonwealth criminal offences were committed when documents it required were destroyed.
Not a really smart move – if true. Things like that have a way of being found out. Just ask any politician.
Ad. Article continues below.
Destruction of evidence required by a federal judicial proceeding also carries a jail term of up to five years, which is not something to take lightly.
I lost track of who said what after that in the hearings yesterday. It seemed evidence was ever-changing and some of the main players have yet to give evidence, so may have a different version. Mr Ravbar himself will have a chance to defend himself when he takes the stand later this week.
The sad thing is that ongoing revelations like this totally undermine trade unions and what good work they still do.
Love them or hate them, unions are just about the only the champion of the working man or woman we have left in this age of workplace agreements, where some employers change staff like they are changing toilet rolls.
But are they worth the trouble given revelations like this? I'm wondering, while trying to get the sour taste out of my mouth after reading the coverage of the royal commission.
What do you think? Are the tales we hear of union wrongdoings the exception rather than the rule? Are unions still relevant and worth the cost of their membership fees today?