The smart hack that cooks your eggs in a new, delicious way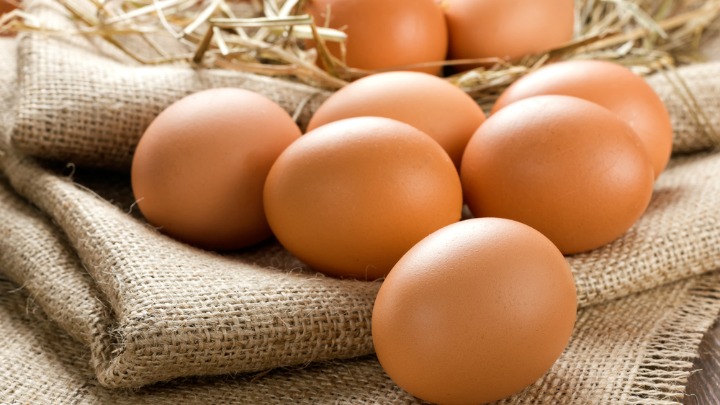 Love eggs but have been looking for a new way to cook it?
If you always have eggs for breakfast, you might have tried scrambled, poached, fried, baked and half-boiled.
But what about waffle iron omelettes? Yep! It may sound weird but we've tried it and it comes out fluffy and so tasty! Top it off with salmon or pulled chicken or beef or just enjoy it with some chipotle or soy sauce. Yummy!
This fool-proof recipe from Savoury Made Simple teaches you how to the cook the perfect waffle iron omelette!
What you need:
Ad. Article continues below.
1. Waffle iron
2. Mixing bowl
3. Fork or whisk
4. Knife and cutting board for jalapeño
5. Pastry brush (optional)
Ingredients:
4 whole eggs
1 tsp finely diced jalapeño
salt, pepper
2 tsp chives or green onions, finely sliced
1 tbsp grated cheddar cheese
Non-stick cooking spray or melted butter with brush
Instructions:
1) Finely dice your jalapeño and set aside. Finely slice your chives or green onions and set aside.
Ad. Article continues below.
2) In a mixing bowl, crack your eggs and scramble with either a fork or a whisk. Season with salt and pepper. Add in your finely diced jalapeño, your sliced green onions, and the grated cheddar cheese.
3) Preheat your waffle iron! When it's ready (yours might have a green light that means it's "ready") open it up and either spray the iron with your non-stick cooking spray, or brush melted butter on the grate.
4) Pour your eggs into the waffle iron, and close the cover.
5) When your waffle iron gives you the green light that your "Waffles" are ready, open up the waffle iron.
6) Take the eggs out of the waffle iron and place them right on your plate. You can top with whatever toppings you desire!
Will you try this trick?