The secrets of the gambling industry they don't want you to know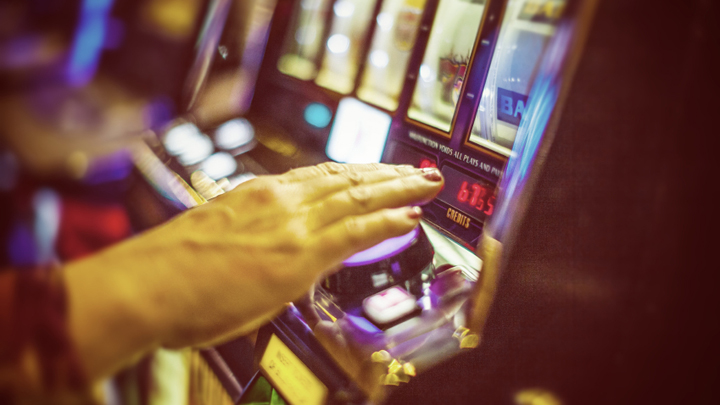 These are the words the gambling industry never wanted you to hear – exactly how they have ruined lives and made you waste your money.
It's no secret that gambling hurts families, it destroys lives and it burns a huge hole in your pocket. You often come out empty-handed but can crave the feeling of that potential win.
In an exclusive, anonymous interview with The New Daily, a gambling insider revealed how they make you and I want to gamble, and stay gambling.
"If you have an online account with us, I know far more about you than you might think", the anonymous betting retention officer said.
Ad. Article continues below.
"My role is to get in touch with customers … if someone has spent $20,000 in the past year with us, but not had a bet in three months, then they are of tremendous value".
"Punters, as a rule, aren't that loyal. But by looking after them, we've found that loyalty grows".
But this person isn't the only one who is making it harder for gamblers to ditch the habit… it's a widely known practice behind the scenes. Many know what's going on but few speak about it. It's all kept on the down-low but the fact of the matter is that gambling is a huge detriment to society and our Government doesn't appear to prioritise it.
Ad. Article continues below.
Only a few years ago our government was right there with us – they agreed that something needed to be done about crippling gambling addictions in Australia, but what happened?
The gambling reform was promised during the Gillard government after Andrew Wilkie brought it to the attention of parliament, but after the disgraced Peter Slipper took the job of speaker, it all went backwards. The Abbott Government passed legislation in March 2014 that meant that the responsibility fell back on the clubs and gaming industry, a move that was panned by gambling reformers. Tony Abbott also scrapped measures that were designed to curb problem gambling in Australia.
An industry advisory council so far has failed to address the huge national pokies problem – Monash University public health expert Dr Charles Livingstone told SMH that the problem with an industry council was that they often blamed individuals for their use of machines and not themselves – they have an interest in profits only. He also said, "Gambling is the new tobacco, and governments will eventually realise that you cannot work with people with such a massive interest".
You don't have to dig deep to find evidence that the clubs have threatened the Government's revenue…the Victorian Government were quick to extend Crown Casino's (owned by James Packer) licence by 17 years to 2050 and approve expansions, even though the current licence doesn't expire for another 19 years. It is disappointing to note that this expansion of Crown includes 128 more poker machines. The Government will also give Crown back any money they spend on problem gambling measures while in turn the Crown has made a deal to pay them up to $910 million.
Ad. Article continues below.
There are people of all ages who have gambling addictions but none more so than our ageing population, and it's costing us $4.7 billion a year.
We cannot forget the gambling industry is responsible for:
Gambling has a snowball effect where you become addicted to the thrill but it isn't just the addict who suffers, it is their families and their community. We need to government to help us, but how?
Ad. Article continues below.
Does it make you sick to know it's all gambling is all a game to the betting agencies? Should the government step in?