The secret battle that almost ended Hugh Grant's career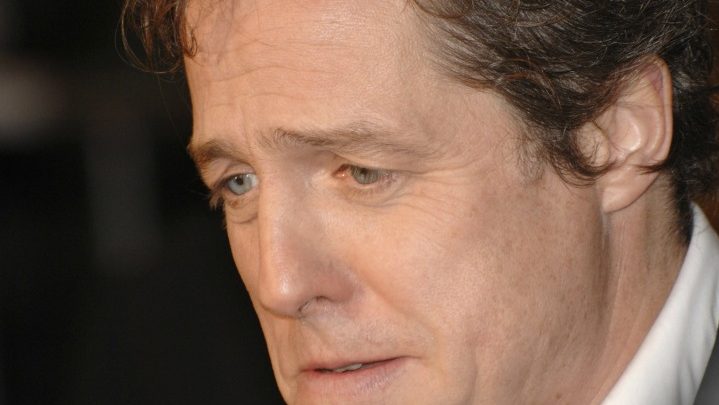 Behind Hugh Grant's handsome grin, he has been hiding a battle that most of us could relate to.
In a recent interview with the Hollywood Reporter the Notting Hill star told of how anxiety and stage fright made him quit acting.
No doubt you've experienced stage fight at some point in your life, can you imagine it must have felt for Hugh Grant walking onto a film set and freezing up?
The British actor described how he "crapped himself" more and more after Notting Hill was released.
"I got these absurd stage-fright attacks," he revealed.
Ad. Article continues below.
"I really don't know where it came from."
The "terrible and embarrassing" occasions would hit Hugh Grant in the middle of a film.
He said while they only a last morning, they were "devastating".
"You'd walk in there whistling and then suddenly, out of nowhere, you've got sweat shooting from your armpits and you can't remember your lines," he said.
"You could almost never use the scene, you actually had to cut the scene from the film."
Ad. Article continues below.
The "dread" of the anxiety and stage fright attacks led to the actor announcing his retirement from the Silver Screen.
So how did the actor get past his stage fright?
When Hugh Grant made his big-screen comeback alongside Meryl Streep in Florence Foster Jenkins, the stage fright also made a return.
The actor described feeling "scared" to be back on set, and actively worked through his stage fright.
"Day after day, you know, 'I better go for a run this morning' and 'I better take these herbal calmers now' — it's a pain in the ass," he said.
Ad. Article continues below.
"Once I was over it, in many ways it was a treat."
So did acting alongside Meryl Streep help Hugh Grant's career?
"You know if you play tennis with Rafa Nadal, you play better tennis," he said.
"I did enjoy enormously making this film, Florence, and I think I got a bit better at acting doing it. And when you improve, it's like when you improve your serve at tennis — you want to play again."
By the sounds of it, Hugh Grant will be back on our film screens more often!
What advice would you have given Hugh Grant to help him with his stage fright?