The Royals finally heal the rift with Princess Diana's brother Earl Spencer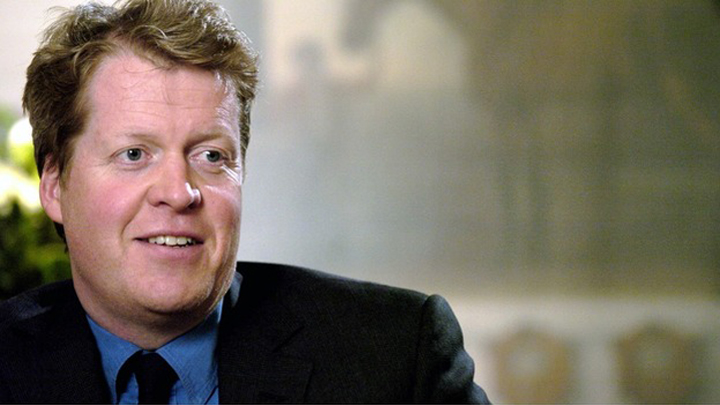 Since 1997, there's been a dark cloud over the Royal family and their relationship with the late Princess Diana's brother Earl Spencer.
Many of us will remember the furore and shock when Earl Charles read his eulogy at the service and condemned the Royals, saying Diana 'needed no royal title to generate her particular brand of magic'.
Now it has been revealed that Prince William has played peacemaker, and encourage the Earl back into the family. He and his uncle's daughter share the same name: Charlotte Diana.
According to the Daily Mail, a palace insider said, "The plan is there will be a family birthday or gathering with the Queen and Duke present, and Spencer will be invited.
"Palace aides are working on a rapprochement. William and Harry kept their distance on their father's guidance – Charles and the Queen were furious that Spencer said he would guide the boys.
Ad. Article continues below.
"In their opinion, he didn't and none of what he vowed at the funeral actually happened.
"Spencer got put in the deep freeze but now they are ready to let him out.
"Things have changed, William's grown up. He made it clear how much he misses his mother by making one of Charlotte's middle names Diana.
"He feels so deeply about his mother's memory he can't leave her brother out.
"He also wants the family to make up before it's too late – while the Queen is still alive".
Ad. Article continues below.
The insider also revealed that William doesn't want George growing up saying "Who is that man?". William wants it settled".
Earl Spencer's godmother is the Queen and their families have many years of history.
Many of our readers will remember the Earl's particularly controversial line at Diana's funeral: "On behalf of your mother and sisters, I pledge that we, your blood family, will do all we can to continue the imaginative way in which you were steering these two exceptional young men (Harry and William) so that their souls are not simply immersed by duty and tradition but can sing openly as you planned".
Tell us, have you ever had a family rift that was healed with time? Do you think Earl deserved more respect and support after his sister's death? Was his speech all those years ago right or wrong?