The Royal Family race each other for a good cause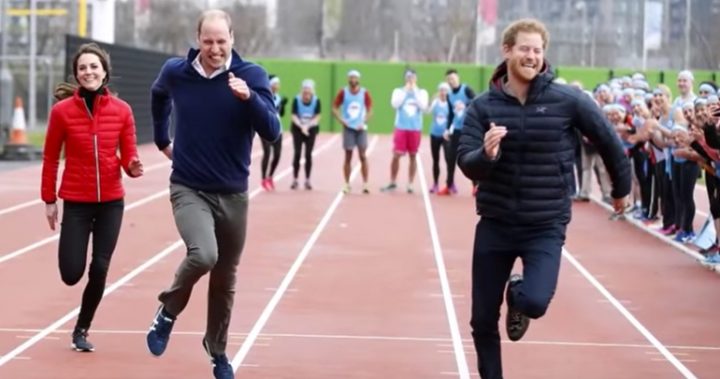 While Prince William has been being groomed to take the throne one day, Prince Harry has got to indulge more in the things that he's passionate about including sport.  The one thing that they are both passionate about, and it's a passion that they share with Duchess Kate, is that of helping those with mental health issues.
The campaign that they put together is Heads Together and at an event to promote the campaign and the London Marathon the three Royals went head to head to head in a 50-meter sprint.  The chilly conditions at the Queen Elizabeth Olympic Park couldn't dampen the fun and smiles.
William tried to downplay that he was going to get beaten by his more athletic brother by playfully saying he had a hamstring issue.  William then tried to put his hand in Kate's face to obstruct her vision before the race started.
While it was all in good fun, you could see the brotherly competitiveness peak out when the race started.  William gave it his all but Harry dominated his brother in the race while Kate gracefully came in third.
Ad. Article continues below.
Even if William had managed to win, Women's World Record Marathon holder Paula Radcliffe joked that William should have been disqualified as he was running into Kates lane during the race.
Well, at least it's not a foot race to the throne.