The role Tom Hanks never wants to play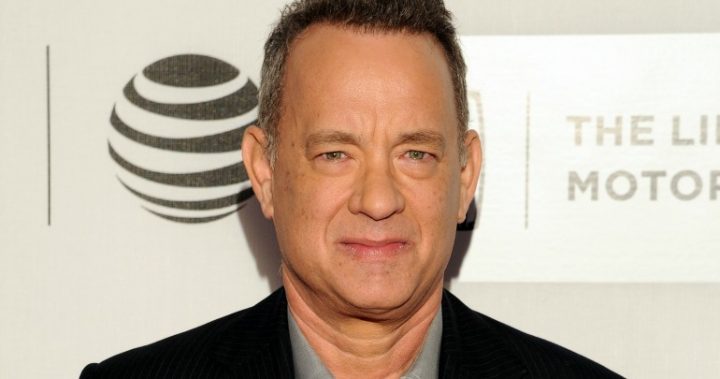 With rumours surfacing his marriage of 28 years is on the rocks, Tom Hanks shuts down suggestions a career change is on the cards.
Sitting down with 60 Minutes, the Hollywood star laughed off the innuendo that he'd like to have a crack at the White House.
"Oh dear lord, that would be a disaster," he told reporter Allison Langdon.
"Who the hell would want that job?" the 60-year-old joked before adding that he never wants to have a job where he has to answer the phone.
EXTRA MINUTES | @TomHanks opens up to @AllisonLangdon on his "religiously enlightened" childhood. #60Mins pic.twitter.com/Uy2lcuqmSP

— 60 Minutes Australia (@60Mins) September 25, 2016
Ad. Article continues below.
Hanks has been somewhat outspoken against Republican presidential hopeful Donald Trump, however when asked about the future of the United States if Trump were to be successful he was more laid-back.
"We would be fine," Hanks says. "I don't want Donald Trump to be president of the United States, but in the grand scheme of things, America corrects itself."
He went on to say that no one knows what's going to happen.
"We have, in the US, this thing that is built into our DNA that we are not perfect, that even the thing that was written down on paper says 'Towards the creation of a more perfect union' that never stops. We have gotten over tough times, and we have dodged bullets, manny, many, many, many times and I believe we will continue on that way," Hanks says.
Ad. Article continues below.
While the run for the White House is out of the question, it's clear the two-time Academy Award winner will continue acting, even if it is "paid next to nothing".
Promoting his latest film, Sully, Hanks revealed he is involved in the movies because he likes being an actor.
"I do it for pleasure," he says.
He's received rave reviews for playing real-life hero Chesley Sullenberger, who safely landed the US Airways flight 1549 on the Hudson River back in 2009, and is set to feature in the Ron Howard-directed thriller Inferno, which is the long-awaited sequeal to The Da Vinci Code.
Do you like Tom Hanks? Which movie of his is your favourite?