The right time for an election?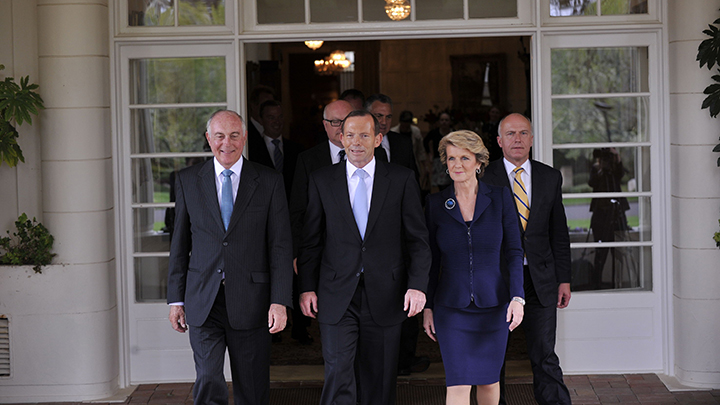 You never know when a Federal Election might be called, but did the Prime Minister's chief adviser give the game away yesterday?
It's been a something of a noisy end to this Parliamentary season, with Tony Abbott taking Bill Shorten to task for his correcting an untruth to a Melbourne radio show this week. On top of taking the Labor Party to task on, well, everything.
And yesterday morning, Peta Credln, the Prime Minister's Chief of Staff sent the following email:
Dear Members and Senators,

Ahead of the recess, a number of MPs have requested updated working photographs with the Prime Minister this week to use in local electorate materials.

To ensure everyone has the opportunity if needed, the Press Office have created a slot in the Prime Minister's programme today between 4pm-5pm today.

Any MP wanting an updated photograph is welcome to drop around.

Regards
Peta Credlin

Chief of Staff
Office of the Prime Minister
I certainly wouldn't have wanted to be anywhere near a door at Parliament House yesterday afternoon, for fear of being bowled over by a scrum of freshy shaved, expensively haircut, shoe-shined MPs and associated staff!
Ad. Article continues below.
So what do you think? Is it time? Has Abbott lifted enough in the opinion polls to make this move? Do you think Abbott and Shorten are the choices you want, or would you like to see either — or both — replaced? Vote in our poll below, or talk away in the comments section.
[polldaddy poll=8950507]