The reason why Donald Trump's poll surge won't last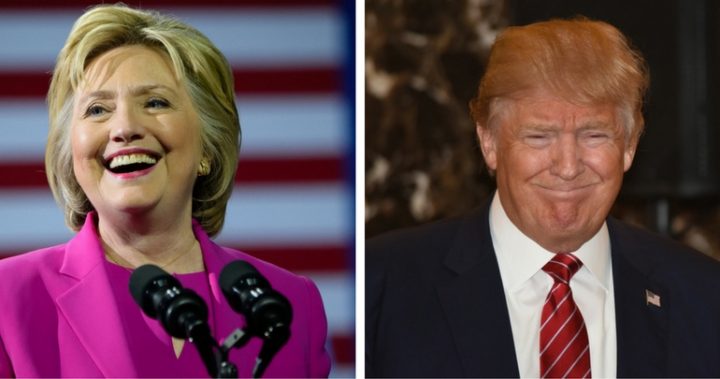 Donald Trump has closed the gap in the polls between himself and his rival Hillary Clinton following a surge of support from independent voters. The email scandal rearing its head again has not helped the Clinton camp.
However, a top Democrat in Washington has accused the FBI of double standards in a letter sent late on Sunday to James Comey, the agency's director, who jolted the presidential race on Friday by revealing the existence of a new cache of emails potentially associated with Mrs Clinton.
Senator Harry Reid, the Democrat leader of the US Senate, has said that the FBI is sitting on "explosive information" allegedly tying Donald Trump to the Russian government.
"In my communications with you and other top officials in the national security community, it has become clear that you possess explosive information about close ties and co-ordination between Donald Trump, his top advisers, and the Russian government — a foreign interest openly hostile to the United States, which Trump praises at every opportunity.
"The public has a right to know this information. I wrote to you months ago calling for this information to be released to the public.
Ad. Article continues below.
"There is no danger to American interests from releasing it. And yet, you continue to resist calls to inform the public of this critical information.
"By contrast, as soon as you came into possession of the slightest innuendo related to Secretary Clinton, you rushed to publicise it in the most negative light possible.
"Through your partisan actions, you may have broken the law," the Senator added, alleging that Comey had violated the Hatch Act, which bars the FBI from influencing elections.
Mrs Clinton has demanded the FBI director explain in detail why he had effectively reopened an inquiry declared complete in July, branding Mr Comey's move "deeply troubling" so close to Election Day.
The unexpected turn in the email controversy shook the financial markets' conviction of a Clinton victory in the election and the US dollar slipped against major currencies in early Asian trading on Monday.
FBI investigators have secured a warrant to examine the newly discovered emails to see if they are relevant to its probe of the private server used for government work by Clinton while she was secretary of state from 2009 to 2013.
What do you think about this latest controversy? Do you think it will affect either candidate's campaign?