The reason I support euthanasia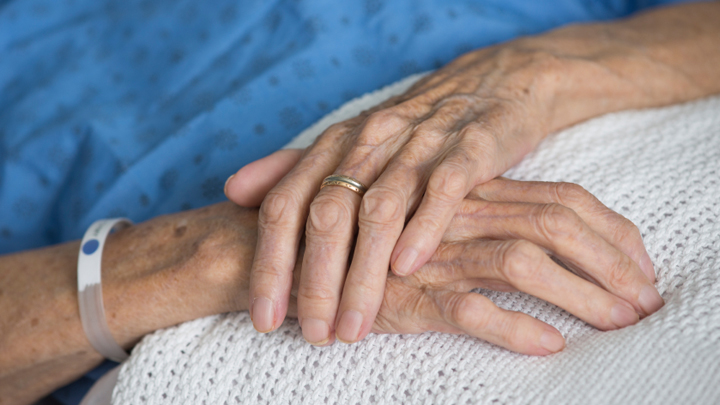 I've got two parents in their 90s. They've lived wonderful, full lives. They were both pilots – a wonderful achievement for my mother particularly as she was one of the first, they opened one of the first resort developments on an island in Queensland, and they've run farms and played the property game. They've had five children and multiple pets. They've enjoyed financial wins and experienced financial losses too.
Their life has been so full, wonderful and exciting but now they're reduced to nothing. Their lives are confined in the walls of their nursing home. My father is severely deaf, he has had a leg amputated and cannot walk, he has severe emphysema, he has oesophageal cancer and they can't operate or perform treatment because he is too fragile. He's also at high risk of heart failure and right now, it's only a matter of time. My mother has severe dementia and doesn't remember much at all, has psychotic episodes due to medication where she flies off the handle at nurses and Dad, but remains totally in her own little world. Their dependence on each other is still so massive. Dad looks after her with love despite the fact he can't walk or do the things most people can enjoy. But Mum doesn't know any different.
As a family we do what we can. I visit about four times a week; my kids and wife visit as much as they can too. We talk; my daughter will take something freshly baked out of the oven for them, we'll sit down and I wheel them both to look at the beautiful view on one of the closed access decks.
It's so small, but that's the only bout of happiness they are allowed at this stage of life. While Dad's here mentally, his body is failing on him and he spends time emailing and reading war novels that, as a vet, he can relate to. Mum doesn't have much happiness at all and when we do these small things she doesn't understand what is happening or have the opportunity to appreciate it, but she constantly asks to "go home".
Ad. Article continues below.
The truth is that two people who lived an incredible, full and happy life have now been reduced to nothing. They've no happiness, no normality, no real connection to the people around them or the world they live in anymore. Their different health complications make them feel isolated and disconnected to the world.
The first time Dad told me he wishes he'd go to sleep and die it broke my heart. But now I understand why. They have such a poor quality of life. Sure they're lucky and should be thankful they have a roof over their head, medical care as they need and food to eat. But is all of that worth anything when there's really no living to do?
It's people like my parents that make a case for euthanasia. They've lived a good life, so why should they have to suffer now? Especially when they don't want to.
Tell me, have you experienced something similar? What was your story and involvement? Share your thoughts with us in the comments below…