The reason Eat, Pray, Love author left husband for a woman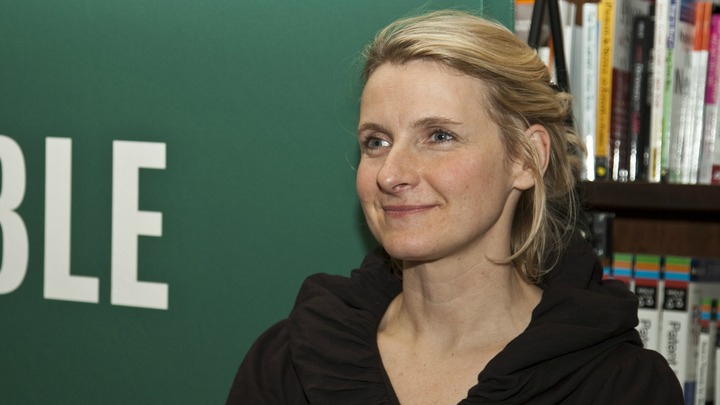 Two months ago, Elizabeth Gilbert, the author of the worldwide phenomenon Eat, Pray, Love , revealed the heartbreaking news of the end of 12 years together with her husband Jose Nunes. Fans of the book will remember Liz marries "Felipe" at the end, after several failed relationships, and this character was based on her husband.
In a surprise revelation posted on Facebook today, Elizabeth—who's sold millions of books and movie tickets based on the story of her lost and found loves—announced that she has fallen in love again.
The author explained in the post that her amicable separation from her husband earlier this year was because she is now in a romantic relationship with her female best friend, Rayya Elias.
The author says it was her best friend's pancreatic cancer diagnosis this past spring that made her realise her true affection for the person who had previously just been a platonic friend.
"She's my best friend, yes, but it's always been bigger than that," Elizabeth wrote of Rayya. "She's my role model, my traveling companion, my most reliable source of light, my fortitude, my most trusted confidante. In short, she is my PERSON."
Ad. Article continues below.
"Death – or the prospect of death – has a way of clearing away everything that is not real, and in that space of stark and utter realness, I was faced with this truth: I do not merely love Rayya; I am in love with Rayya," she writes. "And I have no more time for denying that truth. The thought of someday sitting in a hospital room with her, holding her hand and watching her slide away, without ever having let her (or myself!) know the extent of my true feelings for her…well, that thought was unthinkable."
As to why they have decided to speak up now, she says among other things, "Rayya and I have decided together to speak up publicly now — both about her cancer and about our love for each other. It's for the sake of our own integrity, but it's also intended to make our lives simpler."
The letter will resonate with anyone who's ever felt their "person" wasn't someone they could or should date or be married to, and for anyone who's ever loved.
Read the full letter below:
What do you think about Elizabeth's admission? Would you support her new relationship?