The real reason we need to worry about climate change...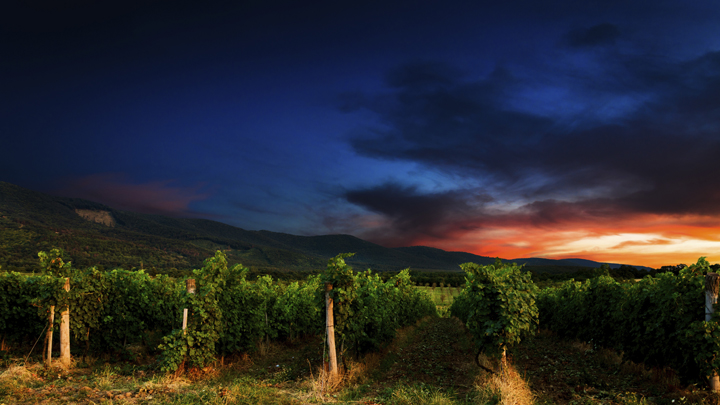 Right now, as I write this, I am sitting down with a cool glass of Sav Blanc on my deck overlooking the leafy green views of my suburb. It is like a Friday night ritual for me, and like you and your Friday afternoon drink, I absolutely love it. But today I read something alarming that posed a complete end to our Friday night wine…
Climate change.
Now, before I lose you or you tell me this is rubbish, let me explain. I stumbled across an article that wrote about an interview with Wendy Cameron, the head winemaker at Brown Brothers. Brown Brothers is one of Australia's largest oldest wine producers and Wendy after working there for 16 long years, knows a thing to two about how to make a good drop.
And she tells us that we are all at risk of losing our Friday evening wine because of climate change!
In 2008, Australia experienced a huge heatwave and this is what happened…
Ad. Article continues below.
"Grapes ripen in warmer weather and you can't just leave ripe grapes on the vine — their sugars will get too high, yielding wines that are too alcoholic. Too much sun exposure can also affect flavor, and eventually grapes will begin to raisin. Everything had to be harvested at once but we only had so many employees."
Then the entire winery was in turmoil… The emergency yield of grapes was too much for the limited production time, there weren't enough refrigerators, there wasn't enough water plus in the middle of a drought, water prices had skyrocketed so this was one of the least unprofitable seasons.
Now, we are told (yes, there is conflicting science but we'll just go with the common view here) that climate change is making global temperatures rise and in turn, this is making the outlook for wine makers a little shady…
If the rising temperatures cause grapes to ripen all at once, and if they need to be harvested faster than the wineries can cater for, if the production rate is too slow to get the wine made, if not enough water is available to make the wine and if enough fridges aren't available to house it, we're in a for one big wine crisis… We can say goodbye to our Friday night wines as we know it.
Of course this is a stretch, but for me the "what if" here is far too intimidating for me to handle it lightly. So while you join me for your evening glass, savour that flavour, because who knows how long it will last!
Are you a wine lover? What is your favourite kind?