The real reason Abbott is fighting for his leadership.... again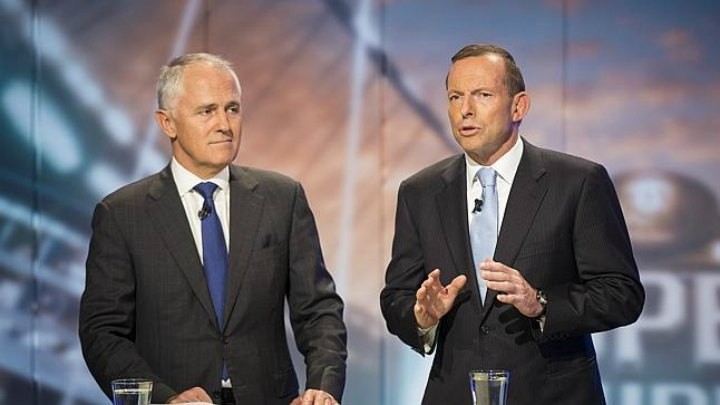 Another day another leadership challenge… Once again, there are rumours that our Prime Minister's job might be on the line, but what is it that could ultimately cost Tony Abbott his party's support?
The PM should be in a strong position after last week's focus on the Syrian war and refugee crisis, with many believing his strategy of strength and compassion were a winning combination to woo the Aussie voter back.
But it's dissent within the party that is Abbott's greatest challenge today. And it has nothing to do with smirking at a tasteless joke about our neighbours sinking below sea level while we continue to sell coal – in true Liberal fashion, it's finances that could bring the PM unstuck.
According the The Australian, some ministers believe a leadership spill is "absolutely inevitable" because Mr Abbott has failed to deliver on his promise to his party in February to restore the government's fortunes within six months.
The man poised to take the Prime Minister's place has deployed a now familiar strategy of saying nothing.
Ad. Article continues below.
Malcolm Turnbull has been urged to make a public declaration of support for the Prime Minister ahead of next week's crucial Canning by-election in Western Australia by several ministers, including the Coalition whip Andrew Nikoli, however the communications minister is staying mum.
Whether it's true Mr Turnbull is keeping quiet to prevent creating a "slippery slope" of leadership speculation or has something else to say is yet to be seen.
The question is: would the Liberal party go for a leadership spill after the "revolving door" leadership debacle of the the Labor party in recent years? Surely that's juts not the Coalition's style?
Would a new leader restore your faith in this government or do you think a leadership spill would be disastrous at this point?