The Queen ignored warnings not to marry Prince Philip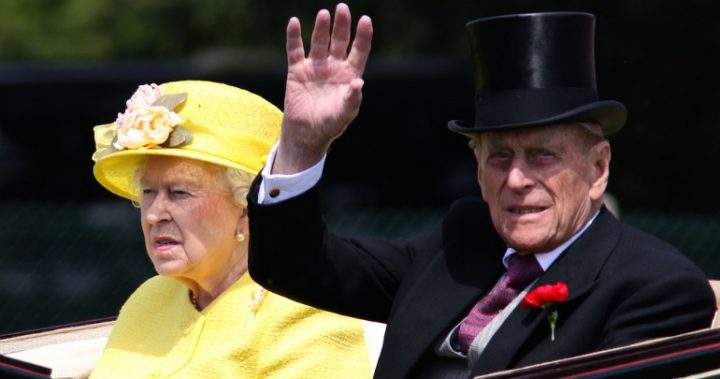 A new booker by a reputable biographer has revealed that Queen Elizabeth defied orders when she chose to marry Prince Philip.
The Queen and Philip met when she was just 14 years old and he was an officer in the navy and she quickly fell in love.
When she later made it clear she had found the man she wanted to marry, she was reportedly told by her family and advisors that Philip was categorically "the wrong person" for her.
"When she made it quite clear from the age of about 14 that she was in love with Prince Philip, who was a beautiful German Prince with blond hair, all the courtiers said he was entirely the wrong person to choose," author A.N. Wilson said at the Cheltenham Literary Festival.
"They said it for lots of reasons, but the fact is he was wrong. The Queen is very reserved, diligent person. He isn't. He was a naval officer and he was also quite funny."
Ad. Article continues below.
Philip won the future queen over with his humour and is said to be an extremely funny man who isn't afraid of speaking his mind – something that has been made clear over the years with a number of public "gaffes".
"The fact that he makes all these so-called gaffes, well I don't think they are gaffes," Wilson said.
"They are the kind of jokes a naval officer of a certain age might make. I think [they are] made rather wonderfully."
The young Queen ended up defying orders and married Philip in 1947 when she was 21.
Over the years, Philip has made a number of comments that many in the palace considered inappropriate, but others say are hilarious. Here are some of his best!
Ad. Article continues below.
In 1967, when asked if he'd like to visit the Soviet Union, he replied with, "I would like to go to Russia very much, although the bastards murdered half my family."
Later, during the British recession in 1981 he said: "Everybody was saying we must have more leisure. Now they are complaining they are unemployed".
In 1986 he told British exchange students living in China: "If you stay here much longer you'll all be slitty-eyed."
In 1999 he told a group of kids from the British Deaf Association who were standing next to a Caribbean steel band: "If you're near that music it's no wonder you're deaf".
When he met the President of Nigeria, who was dressed in traditional robes, Prince Philip said: "You look like you're ready for bed."
Do you think the Queen and Prince Philip make a good match? Did you ever go out with someone your family and friends didn't approve of?