The Queen gets a royal welcome as she begins her summer holiday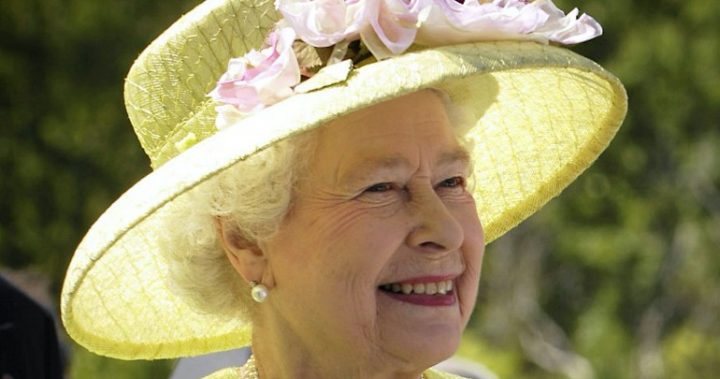 The Queen has received a royal welcome as she arrived at Balmoral for her annual summer holiday. 
No doubt after months of royal duties and engagements, she's ready to kick off her shoes and put up the royal feet for a bit of rest and relax. 
Read more: Palace shares sweet photo of Queen and Philip as he retires
Arriving at Balmoral in a powder pink suit and matching hat, Her Majesty was greeted by at the gates by The Royal Regiment of Scotland in a guard of honour, and the cutest pony you've ever seen!
Ad. Article continues below.
The Queen was welcomed to Balmoral Castle today by @The_SCOTS ' Argyll and Sutherland Highlanders and their mascot Cruachan pic.twitter.com/VcDzhvqS9Q

— The Royal Family (@RoyalFamily) August 7, 2017
There's a bit of a back story to the pony, as it turns out he and the Queen are well acquainted. 
Read more: Queen Mother honoured in photo tribute on birthday
Ad. Article continues below.
In fact, the adorable Shetland pony, Cruachan IV, who is a mascot of The Royal Regiment of Scotland, attempted to feast on the Queen's bouquet last time they met!
In the incident at Stirling Castle, where she was marking 70 years since being appointed Colonel-in-Chief of the Argyll and Sutherland Highlanders, the Queen was forced to shoo the naughty pony away.
Thankfully, Cruachan IV was better behaved this time around – although the Queen, rather sensibly, did not carry flowers this time around. 
Ad. Article continues below.
No doubt he received a dressing down over proper royal etiquette after his rather rude behaviour last time!
The Queen's arrival at Balmoral follows her having spent the past couple of weeks at Craigowan Lodge on the Aberdeenshire estate, which is also referred to as the Enchanted Manor. It sounds like a magical place to stay!
She spent some time inspecting the guard of honour and greeting well wishers, although she was probably keen to get into holiday mode. 
She is expected to stay at Balmoral until early October. We wish her a relaxing holiday!
What do you think the Queen does when she's on holidays?