The Queen cites time for Christmas reconciliation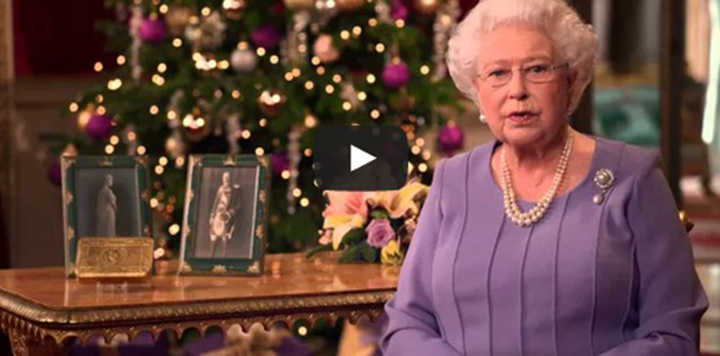 An 88 year old Queen Elizabeth has drawn on the theme of reconciliation, and memories of it over the last generations in her Christmas speech this year, and shown how it has been used throughout the British Empire in 2014.  But it was her mention of "The Game of Thrones" that got the Twitterverse really talking.
She talks about the fateful Christmas night when the Christmas truce in 1914, 100 years ago, during the first world war, the British and German troops joined together in singing Silent Night on the battlefield, calling a silent reconciliation for the short period to celebrate and share together.
Do you enjoy the Queen's Christmas message every year?  
Enjoy some of the Tweets reacting to her speech today…
Ad. Article continues below.
"Even in the most unlikely places, hope can still be found." Wonderful message from the Queen. #QueensSpeech

— Wendy Beech-Ward (@wendybeechward) December 25, 2014
After the Game of Thrones mention, the Queen will later reveal how she's asked Philip if she can 'have a crack on Tinder'. #QueensSpeech

— James Martin (@Pundamentalism) December 25, 2014
Ad. Article continues below.
A lovely, moving & thoughtful #QueensSpeech We really do have the finest head of state in the world. #GodSaveTheQueen

— Liam Walker (@_Liam_Walker_) December 25, 2014
By a million miles the best Queen's speech I've heard. Brilliant to see her looking so well. #QueensSpeech #GSTQ

— Allan D.S. Smith (@allandssmith) December 25, 2014
The Queen just gave @GameOfThrones a shout out in her speech! #QueensSpeech

— SB.TV (@SBTVonline) December 25, 2014