The problem outshining the Australian Open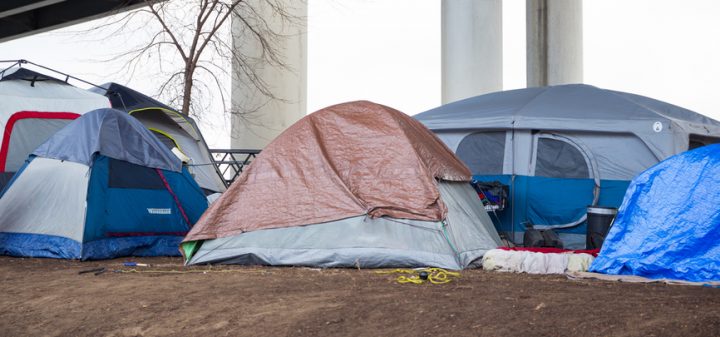 While many are enjoying the action on the courts of the Australian Open, it is what's happening outside Rod Laver Arena that is getting a lot of the attention.
After an effort from the Victorian government and the Victorian Police to move the homeless population away from the venue, a makeshift camp has been set up outside Flinders Street station which is the central travel hub for those visiting the Australian Open. Reports have been made of spectators seeing drug use and being aggressively asked for money.
One visitor from the US told the Herald Sun his experience was saying, "I'm from (Washington) DC, and I've never seen anything as bad as this. You can't walk 250 metres without being hassled for money.
"It's not a good look for Melbourne. It doesn't look like the world's most liveable city from what I've seen so far".
This sentiment was reaffirmed by a Scotish tourist who said, "I've been to Sydney, Brisbane, and Adelaide, and this is the worst I've seen.
Ad. Article continues below.
"It's literally in your face everywhere you turn".
This morning the Herald Sun also reported this morning that there is a split on how the government and the police want to deal with the homeless issue in Melbourne. Melbourne Lord Mayor Robert Doyle hasn't confirmed a divide but did say "I am very keen to work with Victoria Police in coming months on the new assertive, even aggressive, outreach programs that we are trialling to address homelessness."
While many are claiming that the police aren't doing enough, the police are saying they are doing what they can and neither the council nor the state government talking about the Flinders St camp it is likely to be a hot topic for the next few weeks.
It does shine a light on the growing problem of homelessness in Australia with one local businessman summing it up, "It's a very bad look for the whole of Australia, not just Melbourne. It's such a shame."
What do you think could be done about the homeless problem facing Australia? Have you or someone you know found themselves homeless at one stage in life?