The Prime Minister reads the riot act to ministers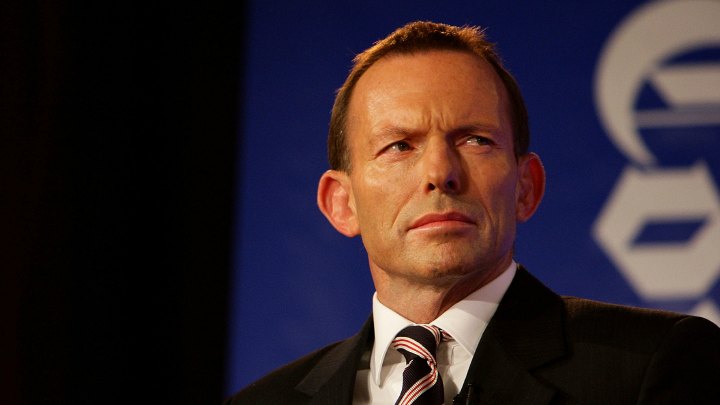 Tony Abbott has told his party enough is enough. The Prime Minister told Coalition colleagues he has called for unity and warned cabinet ministers there will be consequences for anyone who leaks confidential cabinet details.
He says he's "read the riot act" to cabinet ministers and that they have been warned to stick to the script on party policy.
The Prime Minister also admitted in the party room that things were "a bit scrappy" in the government.
The Guardian reports that this has been interpreted by some MPs as an attempt to appease backbenchers who are dismayed about the divisions at the highest levels of government about the issue of same-sex marriage.
"He spoke for five or 10 minutes and said basically don't go off script or else," one MP told Fairfax, adding that the Prime Minister had argued "we've got a position on this [same-sex marriage], anyone who goes outside the position from now on will be in deep trouble".
Ad. Article continues below.
However the government will not be moving forward on this issue in the near future, as there is no cabinet meeting scheduled for next week.
This show of leadership comes after a week of disunity from the front bench – but will it be enough to heal the rifts in the government?
Social Services Minister Scott Morrison supported the idea of a referendum, however George Brandis, Christopher Pyne and Malcolm Turnbull have publicly rejected the idea saying the parliament already has the power to legislate for same-sex marriage without any constitutional change.
Mr Abbott said he was "proud of the spirit" of the Coalition's discussion about the issue during the marathon six-hour party room meeting last week.
"Political atmospherics change from day to day and week to week but the fundamentals of the government are very sound," he said.
Do you think it's fair for the Prime Minister to tell his cabinet ministers to toe the party line? Is unity the core issue here?