The plan to stop servos ripping you off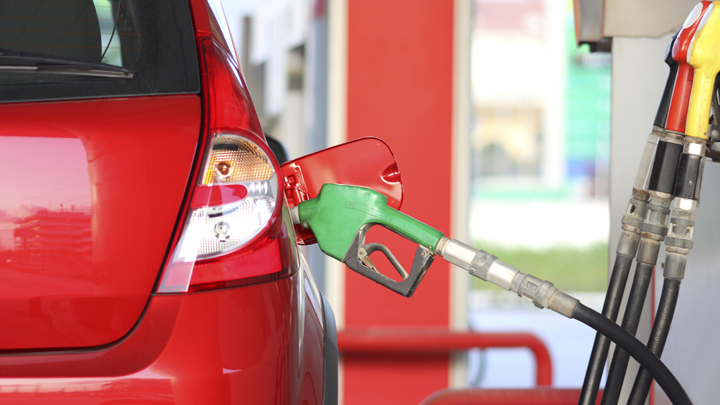 It's a typical scenario: we're driving and the fuel light comes on. We want to find a service station ASAP but we don't want to just go to the first one – we want to find the cheapest. And sometimes, we'll be presented with a big sign that says 'Discount unleaded 4c off' with the discounted price. Thinking this is a great deal, we'll go in, only to find out we have to spend a certain amount in store to get the price, or have vouchers or coupons on us. Sometimes the type of fuel we want to use is different to the discount type.
If you're sick of being misled or confused by these signs, you're not alone. In fact, RACQ wants to stop the deceit at petrol stations and has today asked the state government to force petrol companies to show the full price of petrol on the big display boards outside petrol stations and stop displaying discount prices.
RACQ's external manager public policy Michael Roth told Fairfax that motorists are stopping at servos and subsequently find they cannot buy at the discounted price.
For years consumer affairs groups have tried to develop solutions for this issue and with nowhere to go, NSW, SA and WA now all have their own fuel price board standards.
"Queensland does not have any, so we are asking the state government to implement our own regulations," he said.
Ad. Article continues below.
Mr Roth said the petrol-price situation in 2015 was a result of the petrol price shopper docket schemes advertised by Woolworths and Coles.
"But we still want the discount prices gone. We figure that if people have a shopper docket or access to a particular discount they will know that," Mr Roth said.
"So the price on the price board should be the full price," he said.
"Anyone should be able to pull in and purchase the fuel at that price".
"We are still finding that Coles and Woolies – and even some of the independents – are offering discounted fuels and you have to buy a Mars bar and a can of Coke to get fuel at that price," he said.
Ad. Article continues below.
"So it happens to a lot of motorists where they see the sign saying $1.29 per litre, they pull in and they end up having to pay $1.36 per litre for fuel, because that $1.29 cents per litre was a discounted price for E10 (ethanol blend).
The RACQ wants four full prices: two petrol grades – regular and premium, or E10 and premium; full diesel price; full LPG price.
"The national process has been ongoing for a number of years and it hasn't amounted to anything," Mr Roth said.
"We think that is not good enough anymore and we have raised statewide standards again".
We want to know your thoughts today: Have you have fuel price shock at the bowser? What should petrol stations do? Or is it easy enough to figure out the price?