The photo that launched bizarre claim that Hillary Clinton has a body double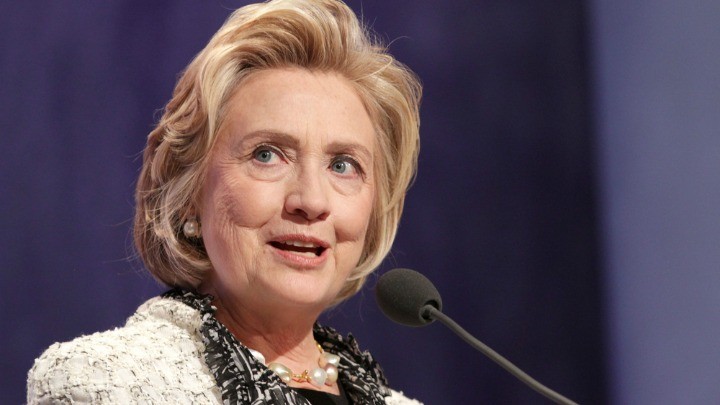 Just when you thought the US presidential race couldn't any more bizarre, it has.
The Internet is abuzz with claims that Hillary Clinton actually has a body double.
You might be wondering what on earth could make people think that?
Well it all comes down to some photos taken in New York on September 11.
Critics of Hillary have taken to social media to compare what they are describing as physical differences between photographs of the Democratic candidate.
Ad. Article continues below.
They've pointed to range of supposed differences from the length of her fingers to the shape of her nose.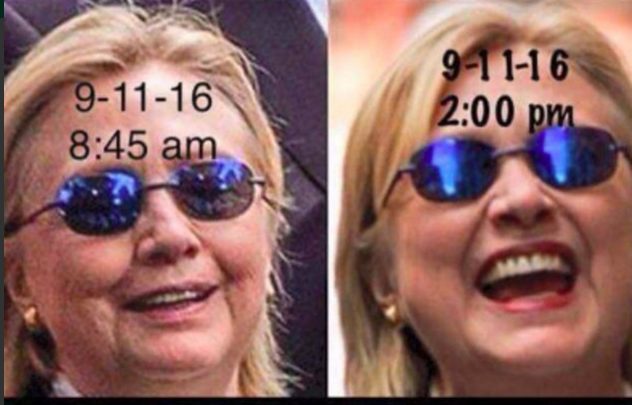 Source: Twitter
The conspiracy theorists claim Hillary used a body double after she suffered a dizzy spell and collapse at a 9/11 memorial.
The health scare sparked major public concerns for the 68-year-old, who later announced she had pneumonia.
Ad. Article continues below.
So what exactly are they saying on social media?
Twitter user Always Trump picked on Hillary's finger length
'Hillary's INDEX finger is longer than her RING finger. This ISNT Hillary [sic],' they wrote.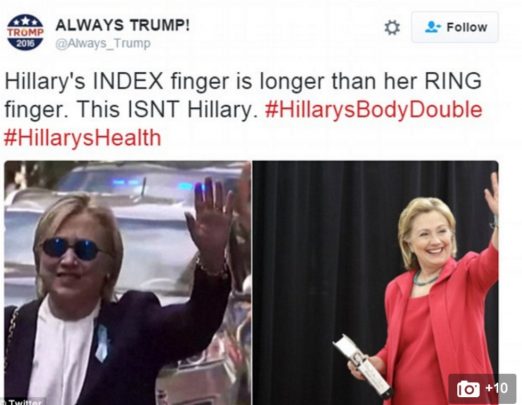 Source: Twitter
Ad. Article continues below.
Another woman pointed to the shape of her nose
 'Body double before & after #ClintonCollapse? Just a theory, but nose looks very different," she said.
Other 'differences' include Hillary's weight, with some claiming a 'younger, thinner looking' Hillary is a body double.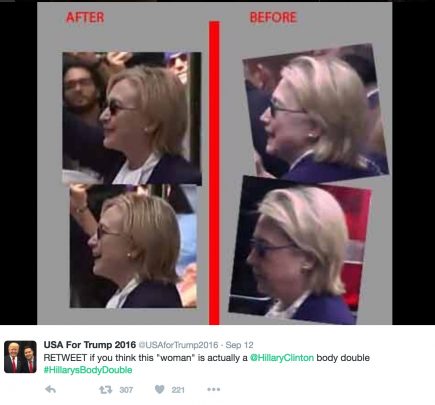 Source: Twitter
Ad. Article continues below.
One Twitter user also pointed out that Hillary had no secret service around her when she left her daughter Chelsea's home in New York.
Hillary hasn't addressed the body double rumours.
Instead she took to Twitter to thank her followers for their well wishes.
"Like anyone who's ever been home sick from work, I'm anxious to get back out there," she wrote.
What do you think? Is Hillary using a body double or is this just another bizarre claim?