The pension haggle continues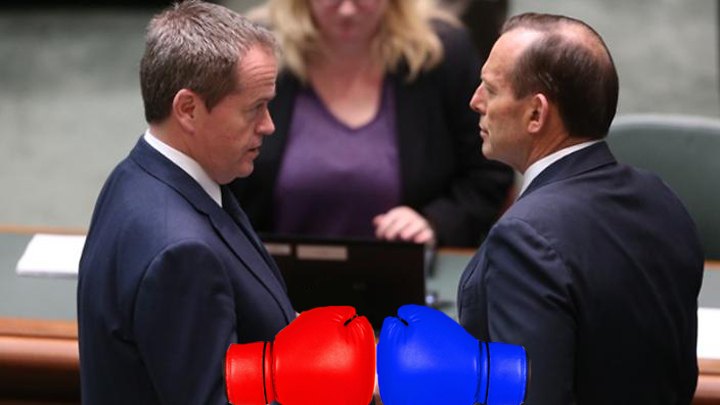 Bill and Tony are at it again. This time they are taking opposing sides on the pension debate.
In the red corner Mr Shorten and the opposition spokeswoman for families and payments, Jenny Macklin, argue that there's nothing wrong with the age pension and that it's sustainable in its current form into the future. They've pointed the government in the direction of lifting the freeze on superannuation contributions from 9.5 per cent to assist with their budget savings. The long-term benefit being keeping more people off the age pension due to higher savings.
While he's at it, he has stated that the family home would never form part of the unchanged eligibility requirements under a Labor government.
In the blue corner however, Mr Abbott and Social Services Minister Scott Morrison, continue to pitch that "the pensioners of Australia should rest easy" as pension payments are continuing to increase; $21.20 per fortnight alone since the end of the carbon tax.
The government might find itself hamstrung as thawing the temporary freeze of the super rate as it would unwind saving measures of some $2.6billion, money they can ill-afford with the budget in damage control. So it looks like Shorten's solution isn't much of one at all, casting the relief effort on future retirees.
Ad. Article continues below.
Either way, there's mounting pressure on today's pensioners. The pension is not keeping up with the escalation in household bills and the longer-term fix proposed by Shorten doesn't help those on the pension today.
Once again the real issues facing pensioners today, have been put off to a later date. What today's pensioners need is genuine discussion with policy that has an immediate effect.
Share your thoughts below.