The Obamas release their final White House Christmas card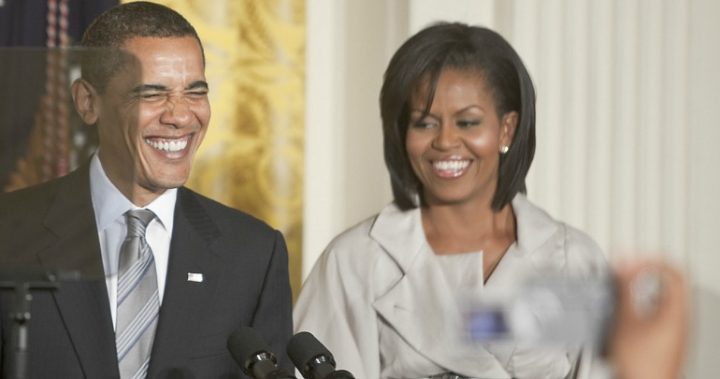 It looks like the Obamas are going out with a bang having broken with tradition and sending out this year's offical White House Christmas card with a family photo on the front.
The card usually features a picture of the White House covered in snow or something else just as Chritmassy, but this time the family decided to bid farewell differently and shared a gorgeous family portrait that was taken on an offical trip to Canada this year.
It's a nice touch considering the amount of people actually sending Christmas cards seems to be becoming less and less every year.
With the younger generation sending online messages instead, those of us receiving a nice card in the mail are turning into a bit of a rarity.
Ad. Article continues below.
It's only the second time in history the first family has appeared on the card, with Bill and Hillary Clinton being the fist.
The card is sent out to White House staffers, political supports and a handful of others every year.
While each one is special, this one is sure to become a collectors item due to it's historic nature.
The family wrote a lovely message on the inside which read: "As our family reflects on our many happy years spent in the White House, we are grateful for the friends we've made, the joy we've shared, and the gifts of kindness we've received. We wish you and your loved ones a joyous holiday season and a wonderful new year."
It's nice to see the family enjoying their last days in the White House and making every moment count.
Do you still send out Christmas cards? Do you think people will eventually stop sending mail altogether?