The Obama's final pit stop before leaving the White House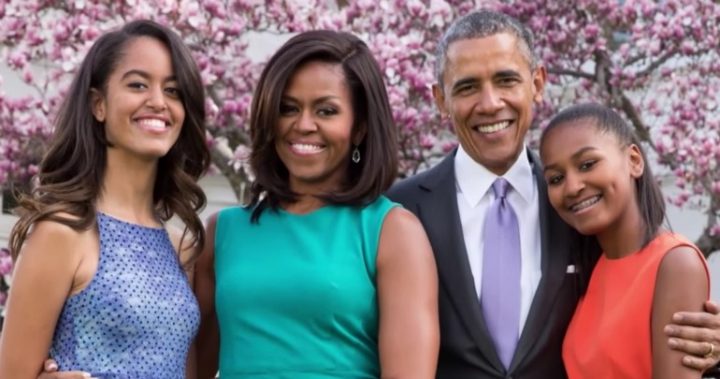 It's been a long year not only for President Obama and First Lady Michelle Obama but also their daughters Sasha and Malia who have been on the presidential journey as much as their parents. Now, the First Family have chosen a final spot to unwind and where would a presidential family choose if it was a last destination? Hawaii. They have touched down at the Joint Base Pearl-Harbor Hickam in Honolulu, Hawaii, on Friday night for their final vacation before leaving the White House.
All four Obamas were seen descending the stairs on Air Force One, and were dressed down for their warm weather vacation in the President's home state. For the past eight years, the family has headed west for a Hawaiian holiday, reports People.
Ad. Article continues below.
President Obama, 55, and his eldest daughter Malia, 18, walked down the stairs hand-in-hand. The commander-in-chief wore a blue button-down shirt and khaki pants, while Malia wore an off-the-shoulder black top and brown midi skirt, carrying a tan leather bag.
Right behind was 15-year-old Sasha who wore a black dress with wide sleeves, followed by Michelle, 52, who rocked a red frock with button details.
Ad. Article continues below.
The president and Malia were all smiles as the family made their way down the steps, shortly before hopping in a car for their next destination.
Earlier this month, the Obamas shined in their annual holiday card, which went out to friends, supporters and members of the media.
Ad. Article continues below.
The cards featured a photo of the First Family, which was taken at a March state dinner honouring Canada's Prime Minister Justin Trudeau.
If you could travel anywhere for a nice long break, where would you go?