The Obamas are living it up at a popular Aussie tourist spot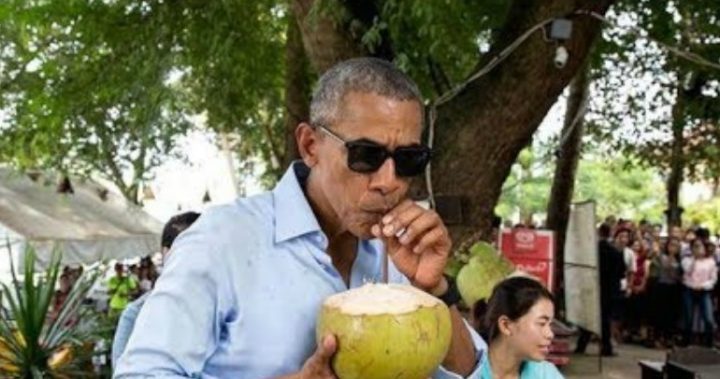 Looking as though he is not missing life in the White House one little bit, Barrack Obama has been snapped holidaying with his family in Ubud, Bali, a popular destination for Aussie tourists. 
Read more: Intimate book of Obama confirmed by former staffer
The Obamas have been living it up since Barrack left his post after eight consecutive years in arguable the most stressful job in the world, and no doubt the extended vacation they've been on has been well earned. 
They're reportedly staying in the luxury RoyalVilla, a three-bedroom, three-storey residence set on the grounds of the Four Seasons Resort Bali on the outskirts of Ubud, Sayan, which comes in at a whopping $7,500 a night.
Ad. Article continues below.
The luxury villa is the same one that Julia Roberts lived in whilst filming hit movie, Eat, Pray, Love. 
Read more: Prince Harry hosts Barack Obama for tea at the Palace
Since leaving his presidential post, Obama has been been seen kitesurfing with Sir Richard Branson in the Virgin Islands, hanging with Oprah Winfrey in Hawaii, and sailing in Tahiti with Tom Hanks and Bruce Springsteen on media mogul David Geffen's $400 million super-yacht. 
Barrack and Michelle have also toured through Italy, where the couple explored popular tourist spots and Barrack got some cycling under his belt in Tuscany. 
Before heading to Bali, Barrack even managed to fit in a few holes of golf in Scotland. 
Ad. Article continues below.
It doesn't sound like a shabby wind-down tour at all! 
Doesn't he look wonderfully relaxed? Looks like life after the Oval Office agrees with him!