The next Royal engagement could be around the corner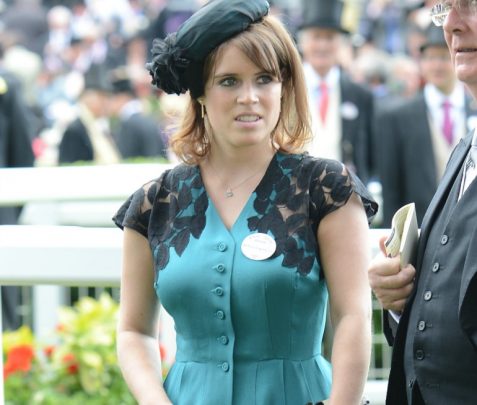 Who doesn't love a royal engagement?
From Prince Charles and Princess Diana to Prince William and Duchess Catherine, no doubt you've followed them, loved them and tuned in for the weddings.
But there could be another royal engagement on the way, with rumours swirling about Princess Eugenie.
The daughter of Prince Andrew and the Duchess of York, Sarah Ferguson, is reportedly planning become engaged to boyfriend Jack Brooksbank.
The pair have been dating since they met in Switzerland six years ago and are said to be 'very serious' about their relationship.
Ad. Article continues below.
You might be wondering what's making people think that means they're planning on getting engaged.
Well, the Daily Mail is reporting that Princess Eugenie and Jack were both invited by the Queen to Prince Harry's 32nd birthday party at Balmoral Castle.
So what's the big deal about that?
Apparently, royal insiders are describing it as a 'rite of passage'.
"There is no way he would be invited to stay with the Queen unless he was being welcomed into the royal fold and the bosom of the family," one insider was quoted as saying in the Daily Mail.
Ad. Article continues below.
The rumours flying around include that the pair will become engaged by the end of the year and possibly marry next year, and that they will lived in Kensington Palace.
Some believe the pair may ask for the Queen's blessing for an engagement whilst at Balmoral Castle.
One of Jack's friends was quoted in the Daily Mail as saying Jack was "somewhat apprehensive" about going Balmoral.
So could the rumours actually be true?
Well, the royal family is keeping tight-lipped.
Buckingham Palace has declined to comment, although a spokesman for Sarah Ferguson denied the claim stating that it was "absolutely not true".