The new tool in the battle against racism...tea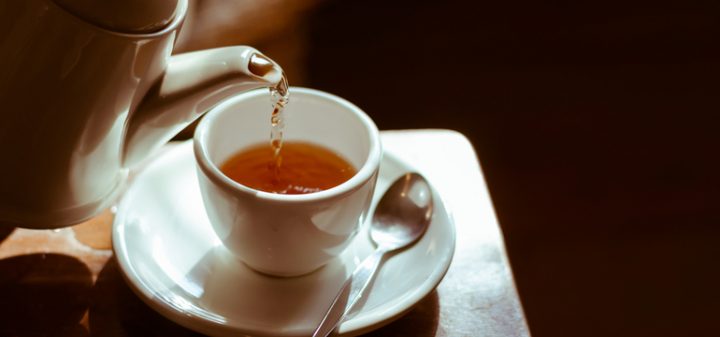 Being confronted with racism, sadly, is an everyday occurrence for some. While having lunch with his partner and two children, Jarred Wall, overheard a conversation at the next table that made him feel like he needed to act.
The 31-year-old who is of Aboriginal heritage told Yahoo! News, "Sitting next to us was an elderly pair who were having a conversation that was a little distasteful and they were just nasty things that were being said,". He continued, "When a conversation starts out as "I'm not racist, but this is how they got into power, because of the colour of his skin", it's not the most positive kind of conversation you're hearing.
"It spiralled from there in terms of lots of talk about Aboriginal people and what we do and generalising things.
"You come out to places, and you don't expect to really hear those kind of conversations going on. It's not that I was eavesdropping or anything like that, it's more that what I heard was there, it was there for everyone to hear."
Wanted not to sit idly by and also he wanted to set a good example for his children so Jarred kept his cool. "If I had of gone over there and blasted them and said whatever there is to say, I don't think that would had much of an impact; it probably would have solidified their views,". He continued, "I didn't want to just sit there and say nothing — that's how nothing changes."
Ad. Article continues below.
So instead of making a scene, Jarrod ordered and paid for a pot of tea for the pair. On the receipt, he wrote "Enjoy the tea! Compliments of the 2 Aboriginals sitting next to you on table 26". When the couple received the tea they were confused at first but after reading the note they understood. According to the server "They realised what it was, and they were embarrassed, and that's what they should be — they should be embarrassed."
For Jarrod though it wasn't about embarrassing them. He said, "I hope they think twice before they speak — I think there are too many people that just react or speak without any forethought". He concluded, "I'm sure they're very nice ladies, it just so happened that they conversation they were having was distasteful." Jarrod was never out to harm or shame the women but as he said, "A gesture of kindness can go a long way."
Now the story has gone viral with over 9000 likes and shares and the world is looking at a new way to combat racism. One pot of tea at a time.