The Netherlands pokes fun at Trump with hilarious welcome video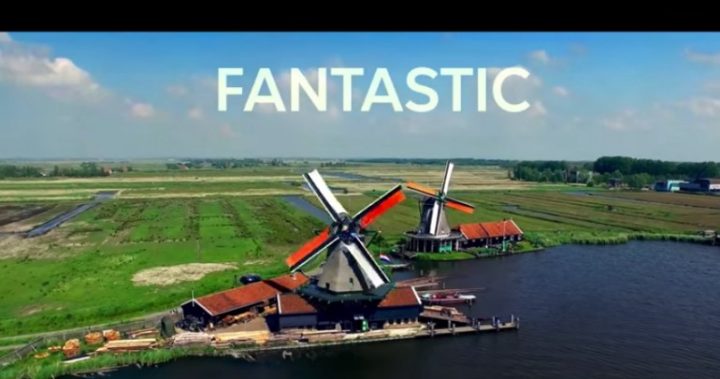 The world watched with fascination as Donald Trump gave his inauguration speech when he became the 45th president of the United States at the weekend.
Now the whole world is watching on with hilarity at the response from a Dutch news satire show Zondag met Lubach.
Tipped as 'The Netherlands welcoming Trump in his own words', the video is a mish-mash of some of Trump's most famous lines and is delivered in his trademark speaking style.
Playing on Trump's "America first" policy, the video pleads for the president to at least put The Netherlands second.
Calling itself "a really, really fantastic place", it tries to lure Trump in with a catalogue of its most impressive landmarks.
Ad. Article continues below.
With quotes like, "This is the Afsluitdijk. It's a great, great wall that we built to protect us from all the water from Mexico," and "We've got the best tax evasion system God ever created", it's left most people having a quiet chuckle.
One of the funniest parts is in reference to Madurodam, described as the "greatest miniature town in the world".
Poking fun at the size of the crowd at Trump's inauguration, it goes on to say how the squares are so small you don't need many people to fill them, cutting to a scene from Ceremony Square during Trump's swearing-in ceremony.
Ad. Article continues below.
There are also a few references to handicapped politicians and ponies and …. well, you just need to watch it and see!
It has been described as hilarious, genius and a gem.
Do you think this is funny or have they gone too far?