The most powerful woman in Australia says ministers "maybe don't deserve their jobs"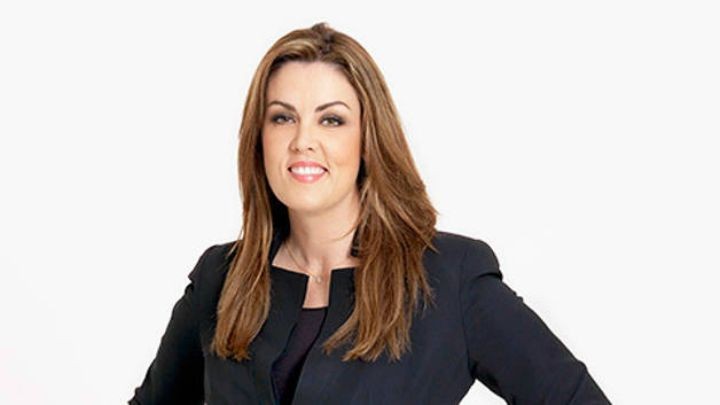 Just a week ago, Peta Credlin was possibly the most powerful woman in politics, however that came to an end when her boss, the Prime Minister lost his job.
The Australian Women's Weekly, however, has decided to press ahead with its leading feature, in which the former Chief of Staff was voted number one in the magazine's annual Power List.
The Weekly's annual Power List, which ranks the country's top 50 most powerful women, was decided by a judging panel including Lucy Turnbull, Sue Cato, The Australian's Clive Mathieson, Crown Limited's Ann Peacock, Kate Torney, Angelos Frangopoulous and Alex Malley, in association with CPA Australia.
Last night, Ms Credlin spoke at the The Weekly's Women of the Future awards and wasted no time telling cabinet ministers what she thought of them and what she thought of the criticism against her during her role under Tony Abbott.
"I refuse to be defined by insider gossip from unnamed sources when no one has the guts to put their name to it," said Ms Credlin.
Ad. Article continues below.
"And if you're a cabinet minister, or a journalist, and you're intimidated by the Chief of Staff of the Prime Minister, then maybe you don't deserve your job.
"If I was a guy, I wouldn't be bossy, I would be strong. If I was a guy, I wouldn't be a micromanager, I'd be across my brief. If I wasn't strong, determined, controlling, and got them into government from opposition, might I add, then I would be weak and not up to it and should have to go and could be replaced.
"You will want to have people like me in politics. You will want to have women like me sitting in seats of authority, whether it's in departments, or it's writing policy documents, or it's in the media.
"You want women in places where they can make a difference. Half the policy in this country is for us, but only about a tenth of it is by us. And if we do not stand up and put women in the epicentre of decision making, whether its boardrooms, government boards, politics – if you don't have women there, we will not exist."
There had been rumours Ms Credlin would appear on the cover of the magazine, but the October issue will be released with a different cover.
Ad. Article continues below.
She told attendees at the Weekly event that she would not be pursuing a career in politics and was looking forward to some quiet time.
Ms Credlin has faced a wave of attacks in the past week over her handling of the Prime Minister's affairs.
Former Liberal Party treasurer Michael Yabsley told Four Corners that Ms Credlin had become the "de facto chief" who had done damage to a "raft of relationships" that Mr Abbott needed.
Former Liberal senator Amanda Vanstone said: "People felt she was more of a doorway blocking off access to the prime minister rather than a bridge".
What do you think of Peta Credlin's statements about women in politics? Do you think