The life of Elton John is set to be turned into a film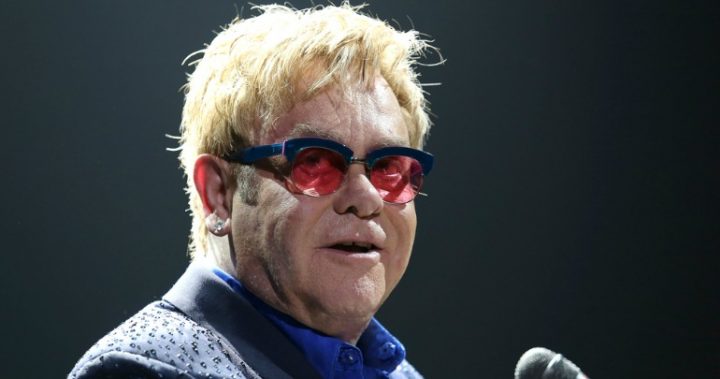 A film which is to explore the life and work of award-winning British entertainer Sir Elton John is in the pipelines, and actor Taron Egerton is reportedly in discussions about playing the role of the flamboyant superstar. 
Rocketman, which is to be directed by Dexter Fletcher and produced by Matthew Vaughn, with a screenplay written by Lee Hall (of Billy Elliot fame), is hoped to be filmed later this year, but it will depend on whether Egerton, who played Eddie 'The Eagle' Edwards in Eddie the Eagle last year, can be signed on in time.
Actor Tom Hardy was signed to play Elton in the movie four years ago, but it comes down to signing ability as he admitted to having trouble even carrying a tune, while Egerton has a strong tenor voice. It is hoped that with some tutoring from Elton himself, Egerton will be able to mimic the music legend's singing style.
The film will examine John's early years, and how he has become one of the best singer-composers of all time, despite numerous scandals. 
Ad. Article continues below.
Read more: Elton John ends near decade-long feud with mum
The 70-year-old's personal life will no doubt give plenty of depth to the character for the film along with his professional accomplishments of being an Oscar, Grammy, Olivier and Tony award-winner, as well as being one of the best-selling recording artists of all time, having sold more than 300 million records. 
John was engaged once before he married another woman, German recording engineer Renate Blauel in 1984, and didn't come out as gay until after they divorced in 1988, despite rumours that the marriage was a cover for his sexality. 
Read more: Elton John: 70 sounded like the end of the world
He married his partner, now husband, David Furnish, in 2014 after gay marriage was legalised in England, and the couple have two sons, born via surrogacy, together.
Will you be going to see this movie when it it released?