The latest victim of product downsizing has shoppers in a rage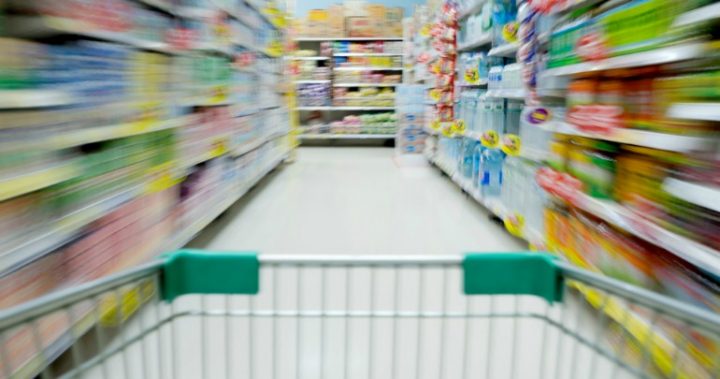 It looks like one of our favourite Aussie snacks is the latest to fall victim to the sneaky practice of product downsizing, where the products on the shelves inexplicably get smaller, while the price remains the same. 
Arnott's Tiny Teddies have been reduced to eight snack packs in the multipacks rather than the 10 they used to have, while the price has stayed. Shapes biscuits have also been affected. 
Read more: Let's Talk: Would you shop at midnight if groceries were cheaper?
The little biscuits are a popular snack for adults and children alike, and shoppers are outraged by the decision, while consumer group Choice says that clear labelling is needed to protect consumers. 
One angry biscuit lover targeted Arnott's in a Facebook post, accusing the biscuit manufacturer of greed and deception. 
Ad. Article continues below.
The Arnott's social team responded to Porritt's post, claiming that the move is to cover costs of production, in particular rising energy prices. 
"Hi Jill, thanks for writing in to us and expressing your concerns," they wrote. 
"We're disappointed to hear that you're not happy with the new boxed snack-packs. We've moved our portion-sized snack-packs into more environmentally-friendly cardboard boxes that fit better on the supermarket shelf and in your pantry. The number of packs in our multi-packs have also changed to cover increased costs incurred at our Australian bakeries, including rises in ingredient and energy prices. We have removed 2 snack-packs from the 10-packs (now 8) instead of increasing the price at which we sell these products to retailers. The RRP has not changed ($3.99) however, each retailer decides what they then sell our products on for. $3.25 would be a promotional price and you'll still regularly find our products on special. Our Variety packs (sold as 15s) are still the same RRP per individual pack as previously."
Over on Twitter, people were also expressing their outrage at paying the same price for less of their favourite snacks. 
Ad. Article continues below.
If a group of bears is a sleuth, maybe they can detect what Arnott's have done with two tiny teddies – no longer 10 but 8 to a mini pack.

— Brendan Cormick (@the_sleeper65) July 27, 2017
Tiny Teddies, not larger, not smaller, still tiny, but less in a pack. Hmm. Experiencing some tiny outrage here.

— Dr Stuart Edser (@StuartEdser) July 27, 2017
This is not the news I wanted this morning
Multipacks of Tiny Teddies have gone from 10 packs to 8
That's not enough to feed my family of 1 pic.twitter.com/VXqOyrDuZu

— Carly Heading (@carlyylalaa) July 26, 2017
Ad. Article continues below.
While all the talk of the delicious, expressive biscuits just made others hungry (and probably increased sales for Arnott's). 
I really really want tiny teddies now #thanksarnotts #theprojecttv #onlyoneortwo

— Scout (@scout0110) July 27, 2017
Nicky Breen from Choice Magazine told Nine News that while companies will give all kinds of excuses for shrinking their products, "ultimately it's about their bottom line."
Does it bother you when companies do this type of thing?