The important human rights issue that Tony denies makes him feel bad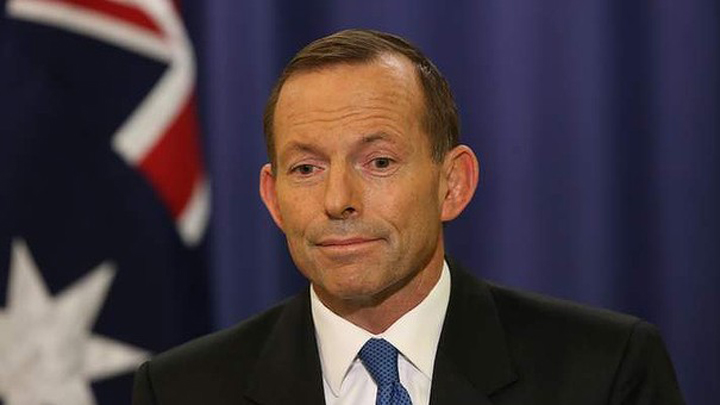 Earlier today Tony Abbott delivered a strong message to those who think that immigration detention of children is wrong.
According to the Human Rights Commission report titled 'The Forgotten Children', immigration detention is a dangerous place for children, which Mr Abbott said was a "blatantly partisan politicised exercise", but is that just him being defensive of his controversial immigration laws?
A royal commission has been called to look into the placement of asylum seeking children in detention. Yahoo! reports that The HRC has found that from January 2013 to March 2014, there were 233 assaults of detained children, including 33 incidents of sexual assault, as well as 128 who had self-harmed. It's clear that these children are suffering, but does the PM feel guilt? "None whatsoever" was his response.
He asked why the HRC didn't inquire into the same issue when Labor was in government and 2,000 children were in detention: "Where was the Human Rights Commission when hundreds of people were drowing at sea?"
The president of the HRC Gillian Triggs has denied bias and that "The commission is doing its job, we are doing our job under our statute and according to the law that underpins our work". She went on to say this is not a politicised exercise. It is a fair-minded report. Do you agree? Or should this have been addressed before now?
Ad. Article continues below.
There have been 16 recommendations for those children in Australia and Nauru detention to be released within the next month, as well as Christmas Island closed, an end to indefinite detention, and an independent person to replace the Immigration Minister as guardian for unaccompanied children. 1 in 3 children in detention are believed to have a mental disorder. Is this something you would support? Is it viable? Or is it what is right?
Mr Abbott clarified that he did not want children in detention but that "the only way to ensure we don't have children in immigration detention is not to have any boats".
But this important commission may not go ahead, with Immigration Minister Peter Dutton saying that a royal commission was unlikely and "We can release children from the detention centres now and let me tell you, the boats start up again, the detention centres will be reoccupied and that is not something that we are going to tolerate", he told Radio National this morning. Is he right?
The Greens don't think so – with spokeswoman Sarah Hanson-Young saying the report "unveils an awful culture of institutionalised child abuse". She said it wasn't the first time that there was a report into child detention and politicians were blaming each other, and now it's happening again. The Labor Party immigration spokesman Richard Marles won't make comment other than changes are needed.
Some heartbreaking drawings have been released and show the mindset of some of the youngest people in detention. It should be noted that Australia is still the only country in the world to impose mandatory and possibly indefinite detention for children.
Ad. Article continues below.
Have a look below and tell us, what do you think? Should children be punished for the choices of their parents who wanted a better life for them? Should they be processed in Australia? Or is the situation OK for now?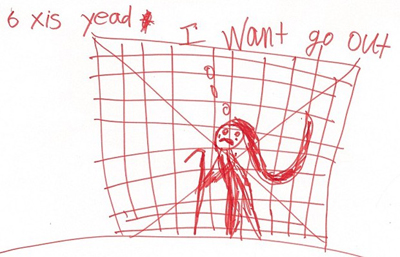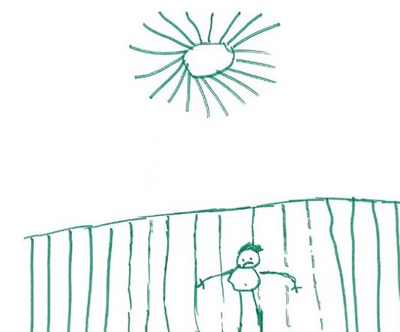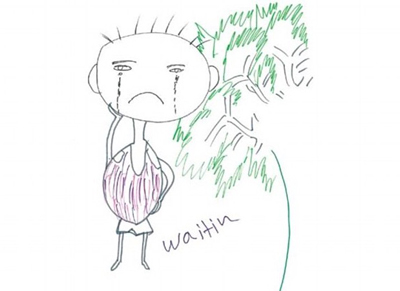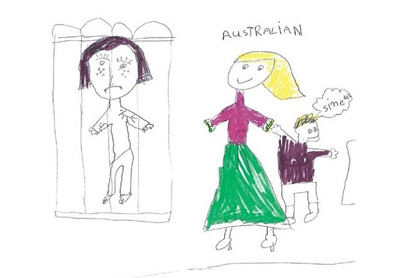 Ad. Article continues below.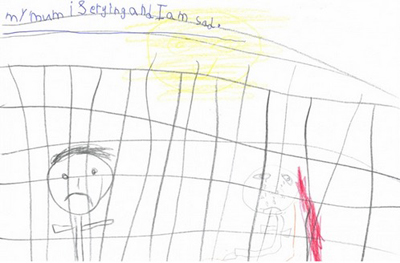 Source: Australia Human Rights Commission
Main image source: SMH
To find your nearest Coffee Meetup and register, please click here or head to www.startsatsixty.com.au/events
Ad. Article continues below.
We hope to see you celebrating the over 60 life with other over 60s on February 17 2015.