The hidden advantage to early Christmas celebration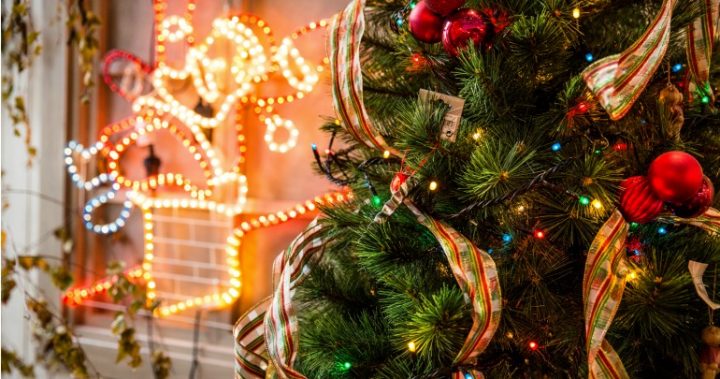 Christmas is meant to be a time of unity, but the pre-holiday period always seems to divide people, especially when it comes to decorations. 
While some people have completed their Christmas shopping by October and are well into decorating their house and tree by November, others say bah humbug to the lot and frantically leave everything to the last minute.
However, experts now suggest that people who celebrate Christmas early are actually happier than those who reject the Yuletide spirit.
According to website Unilad, experts say that putting decorations up early triggers a happy and nostalgic feeling for most people.
Read more: Nightmare Christmas food shortage comes back to haunt us
Ad. Article continues below.
Psychoanalyst Steve McKeown of MindFixers explained: "Although there could be a number of symptomatic reasons why someone would obsessively put up decorations early, most commonly for nostalgic reasons either to relive the magic or to compensate for past neglect."
He added that it could also be an escape for many people: "In a world full of stress and anxiety people like to associate to things that make them happy and Christmas decorations evoke those strong feelings of childhood.
Read more: The major supermarket ripping you off this Christmas
"Decorations are simply an anchor or pathway to those old childhood magical emotions of excitement. So putting up those Christmas decorations early extends the excitement of Christmas."
Research has also found that decorations are a great tool for connecting with neighbours.
Ad. Article continues below.
Unilad said that The Journal of Environmental Psychology found that people who decorate their house during the holiday season are deemed "more friendly and cohesive" than people who don't, thus making them more accessible to strangers.
Having said that, it's also been proven that listening to Christmas music on loop can be detrimental to our mental health.
Read more: Majority of Aussies would give second-hand Christmas gifts
"People working in the shops at Christmas have to [tune out] Christmas music, because if they don't, it really does stop you from being able to focus on anything else," clinical phycologist Linda Blair told Sky News.
"You're simply spending all of your energy trying not to hear what you're hearing."
When is an acceptable time to put up your Christmas decorations? Are you prepared for the big day or do you leave everything to the last minute?