The heartwarming, hilarious ways Diana gave William and Harry a 'normal' childhood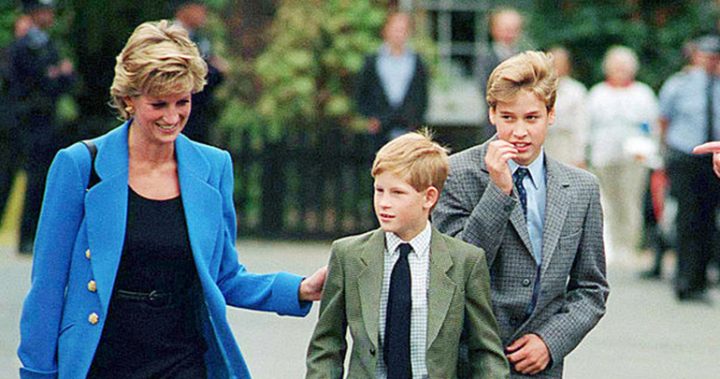 Prince William and Harry have had anything but an ordinary upbringing, but their mother went out of her to let them enjoy the same little pleasures as others their age… starting with the occasional Big Mac.
Former Royal Darren McGrady recently spoke to Marie Claire about the royal dining habits, and let slip some surprisingly poignant anecdotes about the late Princess Diana.
Mr McGrady revealed that the boys loved fast food as much as any other child, and that Diana would frequently shake up the rules to allow them this occasional treat.
"I remember the Princess came into the kitchen one day and said, 'Cancel lunch for the boys I'm taking them out, we're going to McDonald's. And I said, 'Oh my god your royal highness, I can do that, I can do burgers.' And she said, 'No, it's the toy they want.' Yeah, the boys loved McDonald's, and going out to pizza, and having potato skins—sort of the American foods. They were royal princes but had children's palates."
Diana's former butler Paul Burrell, who the princess once described as "her rock", has previously spoken out about her mischievous motherly side.
Ad. Article continues below.
"Diana would take her boys to McDonald's for a Big Mac and fries before coming back to watch Blind Date," he said.
"All three of them would squat on this massive, stuffed hippopotamus Diana had in her sitting room."
"I'd hear them all screaming things like 'Oh don't pick him!' and 'Lorra, lorra fun'."
On the heavier side, Mr McGrady also told Marie Claire how Diana kept her struggles with bulimia hidden from the rest of the royal family.
"One day she said to me, 'Darren I want you to take care of all the fats, and I'll take care of the carbs at the gym.' We changed everything, I threw out my Buckingham Palace recipe book and got into healthy eating," said Mr McGrady.
Ad. Article continues below.
"When she was at Buckingham Palace, her bulimia was definitely a hidden thing. We didn't know about it. It wasn't until she confronted it, and everyone put two and two together, that she started really healthy eating…she liked dishes like stuffed bell peppers and stuffed eggplant—she loved fish."
"She used to trick people: She'd say, 'Make me a mousse for President Reagan.' She couldn't have it because there was mayonnaise and sour cream. So she'd say 'Make me a fat-free version.' So I did.
"Often, when guests would come, she'd have the fat-free version and the guests were on the full-fat version and no one would know the difference."
What's your favourite memory of Princess Diana?