The heartwarming campaign to grant the oldest WWII veteran his wish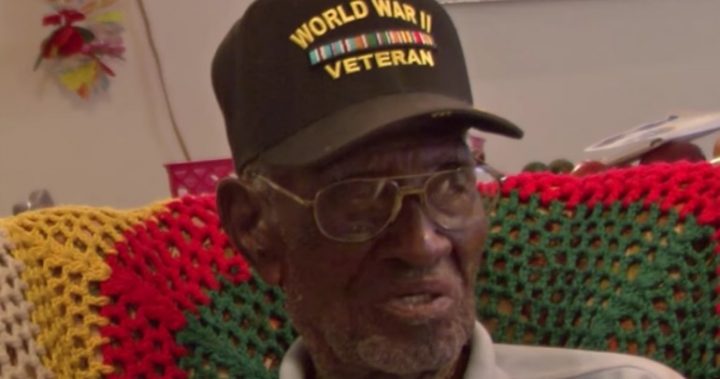 Like many of us when we get older, the world's oldest WWII veteran doesn't want to go into a nursing home.
110-year-old Richard Overton's wish is to remain in the house he built with his own hands when he returned from the war more than 60 years ago.
But to achieve that wish, it's going to cost him $480 per day for an in-home caregiver – yes, that's right – $480 per day!!!!
To raise that money, Richard's family have created a GoFundMe page.
"Richard Overton is 110 years old and is the oldest living United States veteran. He is a veteran of World War II and currently lives in his home in Austin, Texas." the GoFundMe page reads.
Ad. Article continues below.
"Richard has out lived all of his closest relatives and is in need of 24/7 home care. We are asking for donations to keep him living in his home instead of a nursing home."
The campaign has raised more than $100,000 since December 27.
Richard's third cousin Volma Overton, one of his oldest remaining relatives, told CNBC that moving him out of his house would "put him in the grave".
"He just needs someone around him just in case he falls to pick him up and make sure he's not hurt." he said.
"That house has so much to do with his happiness, his joy and his love for humanity and everything else."
You might be wondering what Veteran Affairs or the government can do to help?
Well Volma told CNBC that Veterans Affairs could only offer Richard a nurse three hours each day or move him to assisted living.
Richard is a character too!
Volma said the secret to his third-cousin's long life is by smoking cigars and drinking whiskey daily.
He told CNBC that Richard's great health was actually working against him when it comes to getting government assistance.
Unfortunately Richard's situation is the sad reality for many older people. What do you think about this?