The Green Hornet star Van Williams has died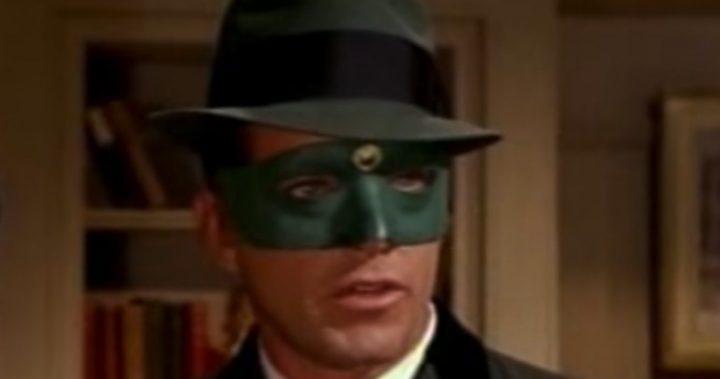 2016 has been a rough year for celebrity deaths, and there's been yet another one.
You might remember Van Williams who played the crime fighting action hero The Green Hornet alongside Bruce Lee in the 1960's The Green Hornet TV series?
Well, sadly he has died aged 82.
It's yet another death of one of your childhood heroes!
His wife of 57 years Vicki made the news public this morning, telling The Hollywood Reporter her husband died on November 29 of kidney failure.
Ad. Article continues below.
It turns out, Williams had only kidney since the age of 25,
The Green Hornet was his most famous role.
From 1966 to 1967, Williams and Lee starred as the crime fighting duo, driving around in their car Black Beauty packed with fancy gadgets that few of us could have imagined.
Away from The Green Hornet, you might also remember Williams for playing the detective Kenny Madison in Bourbon Street Beat and Surfside 6, and of course you might remember Williams also appearing in an episode of Batman which was a crossover with The Green Hornet.
Ad. Article continues below.
The actor retired in 1982, working for the Los Angeles Country Sheriff's Department as a reserve deputy and in search and rescue.
Like a lot of actors of his generation, Williams didn't spend his time in the limelight.
In an interview with Michael Barnum, he famously said he "didn't really care much" for the "acting business".
"I didn't like the people in it, the way they operated and all the phoniness and back-stabbing," he said.
"It was not a very pleasant education for a guy from Texas whose handshake was his word. Plus, I'd gone into acting looking at it as a business, not wanting necessarily to be a celebrity."
Ad. Article continues below.
Williams is survived by his wife Vicki and three daughters Nina, Tia and Britt.
Another one of your childhood heroes gone. Did you watch The Green Hornet in the 60s?