The grand plan to immortalise Steve Irwin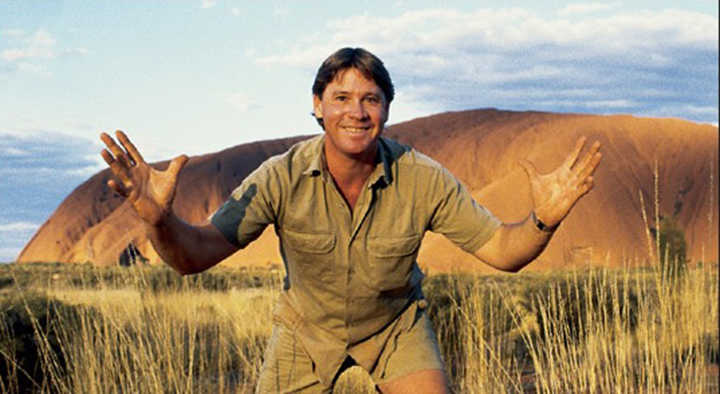 If you love Steve Irwin, you'll love this grand plan!
There's an online petition calling for Steve Irwin to be immortalised on your money and it's gaining support across the country.
The petition was started last week on change.org and already has more than 2000 signatures.
Kyle Ryan, who started the petition wrote that he believed it was about time we paid our respects "to the all time greatest Australian bloke".
"It's been ten years without the Aussie icon and although he's been recognised in many ways I'd imagine we could all support the idea of going one step further (well deserved)," he wrote.
"With a list a mile long of all the good Steve had accomplished in our world let's show our appreciation to a great true blue Australian by putting Stephen 'Steve' Irwin on our country's currency."
The Courier Mail is reporting that people signing petition are describing how Steve was a hero to them growing up and that he deserves to be on currency.
Ad. Article continues below.
You might be wondering what Steve's family think of the idea?
Proud daughter Bindi Irwin is all for it.
She told The Courier Mail she was thrilled people wanted her Dad on our bank notes.
"It is such an honour that Dad is being considered to be remembered forever on Australian currency. His legacy will continue to inspire us all, he truly changed the world," she said.
Ad. Article continues below.
So there's support for the idea, will it ever actually happen?
Well, the Royal Australian Mint are inviting people to write to them directly.
The Royal Australian Mint said they invite those who signed the petition to send them a written proposal directly.
"This petition has further highlighted the passion throughout a sub-section of the Australian community to recognise Mr Irwin and we invite those who are leading the cause to familiarise themselves with our coin theme policy (as published on our website) and submit a written proposal to us directly for consideration," CEO Ross MacDiarmid said.
Steve was previously recognised on a special commemorative coin in 2009.
Ad. Article continues below.
There's been plenty of talk in the past about redesigning our bank notes.
Last year a Melbourne artist redesigned Australia's bank notes with popular faces such as Steve Irwin and Dame Edna Kelly.
Aaron Tyler wrote on his website that the faces on our current notes were "relevant once" but "don't strike a chord with modern Australia".
"If someone's face is stamped on that money, it's a pretty big deal, right? So why don't we know who's on ours?," he wrote.
What do you think? Should Steve Irwin have his face immortalised on our bank notes?