The etiquette rules to help you entertain like Duchess Catherine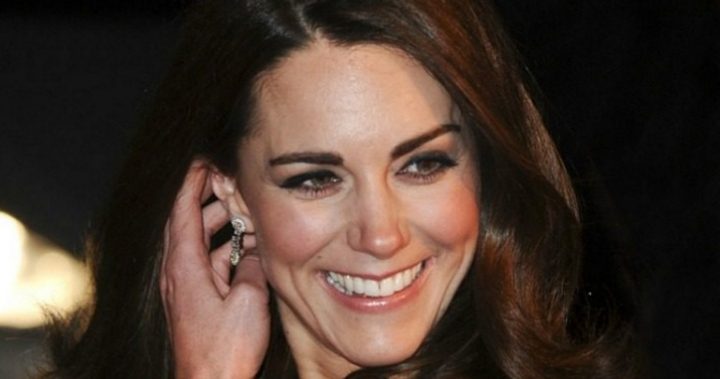 Have you ever wondered how Duchess Catherine can manage to look so elegant and poised and still manage to entertain and have a good time?
Like many of us,  you can probably relate to the love  of entertaining but find it quite stressful.
But fear not.
An etiquette expert has shared some of the tips Duchess Catherine uses when she entertains, and they're much simpler than you might have imagined.
You might be wondering why Duchess Catherine is the example used?
Ad. Article continues below.
Well, apparently she's a pro!
Myka Meier told Country Living the duchess is "an excellent hostess".
"She loves to cook, host and is known to personally serve her guests. While she may love to throw a party, Catherine also must be the perfect guest, as she attends many parties annually, personally and professionally, and spends long weekends with the royal family or Christmas lunch as a guest of the Queen at the Sandringham Estate," she said.
So, how do you entertain like a duchess?
Meier said the first step is to send out formal invitations – whether by mail or email.
Ad. Article continues below.
It turns out Duchess Catherine sends out her elegant invitations using an online website.
But if that sounds too complicated, a simple email or invite in the post can help.
Meier also says including an end time with your invitation will make sure you don't have guests lingering on after your party is over.
Apparently, Duchess Catherine also has a certain way of greeting her guests.
Ad. Article continues below.
Meier says the duchess greets her guests with a kiss on a cheek, and also has a firm handshake when you shakes a guest's hand.
It might all sound very formal, but if you think back to the dinner parties you might have attended with your parents as a child, it's the way things used to be done.
She also said, like Duchess Catherine, you should make sure your table is set up the day before you entertain and you cook anything you can in advance.
What about feeding your guests?
Well, there's also a few rules the duchess follows that Meier has shared.
Ad. Article continues below.
The big rule is to serve one hors d'oeuvre for every three guests.
"If you have nine guests, you should serve a selection of at least three foods," Meier told Country Living.
But that's not all.
Your hors d'oeuvres should be able to be eaten in one bite and at least one should be vegetarian.
And in your bathroom, keep a bar of soap.
Ad. Article continues below.
"The Duchess will also probably have lightly scented soap and paired hand cream," Meier said.
"Many upper class British homes prefer bar soap to liquid, so the duchess may use that in her private quarters."
She also said your guests should never do the dishes!
What if you don't like entertaining and prefer to go to events hosted by somebody else?
Well, there's a few tips you can take out of Duchess Catherine's repertoire for that too.
Ad. Article continues below.
From how to hold your wine glass to how to sit, Meier has shared a few of the etiquette tips the duchess uses to be the perfect guest.
First, there's what Meier describes as the "duchess slant" – a way of elegantly sitting if you're wearing a dress or skirt shorter than knee length.
You've probably seen photos of Duchess Catherine sitting like this in the past and it's easy – just slant your legs, keep your ankles and knees together and cradle your hands in your lap.
Other tips for being a guest like royalty include:
Don't place your napkin on your lap until the hostess does
Wipe your mouth or hands with the fold of the napkin so you don't get food on your dress
Hold your wine glass by the stem to keep your wine cool
Drink from one part of the glass to avoid getting lipstick stains all around the rim
Take three or four bites of your meal at a time and then set your silverware down
Carry a clutch bag with two hands to avoid awkwardly trying to shake people's hands at a party
Ad. Article continues below.
So there, you have it. That's how to entertain and be a guest like a royal.
What do you think of these tips? Are they too fancy or just common courtesy?