The decision that jeopardised Michael Bublé's singing voice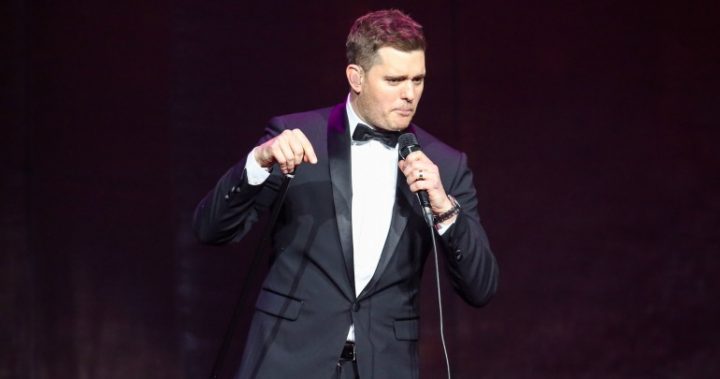 You might remember things were looking a little troublesome for Canadian crooner Michael Bublé, when he was forced to undergo vocal cord surgery.
In an interview with Sunday Night on October 30, the 41-year-old singer revealed it was the decision to stop drinking and partying that had his voice suffering.
The father of two young boys made the decision to put his children first, telling reporter Chris Bath, "I said to myself, I want to be more present. I don't want to be wasted or anything like that and I'm just gonna go cold turkey and go sober, and I did."
Ad. Article continues below.
However, he admits that an unexpected side effect of the 'cold turkey' approach was that it affected his singing voice and landed him under the doctor's knife.
"I stopped everything, and you know what happened? It… my voice got mushed from it," Bublé says.
While it was terrifying for the singer, who has sold more than 55 million albums across the world, he was encouraged by his doctor to undergo surgery.
It's good news for the Feeling Good singer, who also revealed the successful surgery will likely give him greater strength.
"And he [the doctor] said 'The good news is you're gonna live much longer now and your voice is gonna be much stronger than it ever was," Bublé says.
While no dates for his next tour have been announced yet, fans can find his new album Nobody But Me in stores now.
Are you a Michael Bublé fan? What is your favourite song? Have you ever suffered with your voice? Tell us about the experience.