The day your second baby was born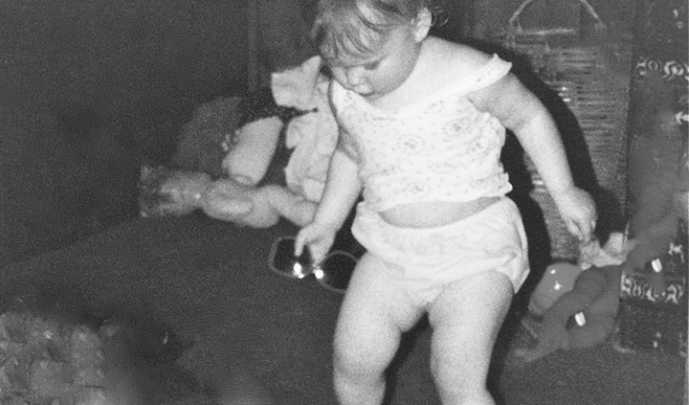 With all this talk about our Royal arrival last night, it took me back to the day my second child was born; and thinking about it made me  want to hear about yours today and have a little giggle at each others'  stories.  We know the birth got off to a good start, with The Prince of Wales, Prince William there at the birth, which many who had babies in the 70s might giggle and attest that for their second children the husband was more likely to have been at the pub than the hospital.
I can't imagine the Duchess of Cambridge with her baby in cloth nappies, let alone contemplating soaking them in a bucket of whitener like the 60s of today can remember their babys' lives.  I can't imagine her baby's nappied bottom wearing "Plastics" which I remember well from my siblings that stopped those cloth nappies from leaking as much.  Nor can I imagine her having to cope alone in the Palace with the potty training challenges of  potentially having two in nappies when she comes home to two year old Prince George.  Heck, I  don't think my mum, now 65, even had a "change table", just choosing to change the baby on the bed.  There was no baby capsules in the car, you just seat-belted the bassinet into the back seat.  And frankly, there was no "coffee shops" either, so there was fewer outings unless you went to visit someone by invitation.
I'm not envisaging that her mother in law will drop in for a spot of babysitting so she can go out for an anniversary dinner with her husband, although I would rather like to imagine it.  Nor can I imagine the Duchess relying on the simple parenting advice we all were obligated to of Dr Spock, who reigned long before Dr Google arrived on the earth.  She certainly wont have whipped out her sewing machine and sewed the curtains for the baby's rooms or the nightdresses the baby will wear like my own mother did.
Ad. Article continues below.
And I just can't see her letting the kids play on the street the way our second children were most keenly allowed to.  Motherhood second time around is a whole lot different nowadays than it was when the 60s of today did it. The question is, has it changed for the better or worse?
As you would well attest, in the 1960s women did three quarters of all housework, including childcare, averaging 18.5 hours per week and this quantum of work increased in the 80s.
What do you think are the biggest differences between raising your second child today and back in the '60s, '70s or '80s?  Tell your stories and share your reflections of the period after you gave birth to a second child.  
Chime in in the comments below.