The day the Queen died and Tony got Rejected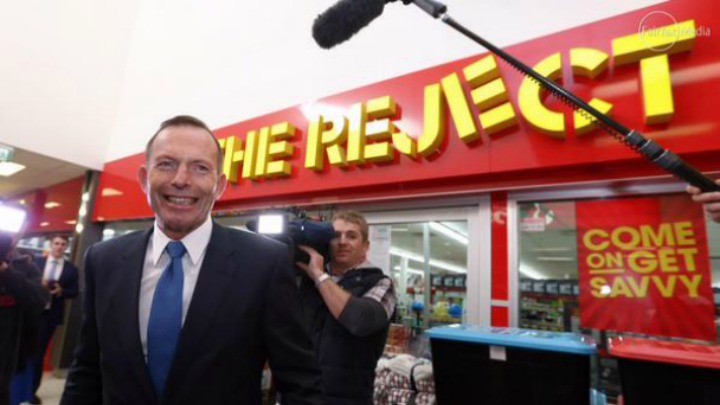 It's been a tough day for Australia's heads of state, with one nearly killed off and the other caught in a compromising position.
These twin gaffes would never have occurred in years gone by, although not for want of trying. But in today's social-media driven world it's only too easy to poke fun and pollies and wipe out the monarch with a keystroke.
First came the death of the Queen, which occurred after the BBC's Ahmen Khawaja accidentally tweeted that Queen Elizabeth had been admitted to hospital (which she hadn't).
"False alarm to Queen's death!" it said. "She is being treated at King Edward 7th hospital. Statement due shortly".
The journalist quickly retracted the tweet but not before the news had pinged around the world and was picked up by major news outlets such as CNN and Germany's Bild network.
Ad. Article continues below.
The Queen is not dead: how a "prank" BBC tweet sparked alarm. http://t.co/Pu2MBvDVov @macleansmag

— Patricia Treble (@PatriciaTreble) June 3, 2015
There are conflicting reports about the sequence of events led to the tweet. Ms Khawaja said it was a prank that occurred when her phone was left unattended, but a BBC spokesperson told the Independent it was a "rehearsal" for the 89-year-old Queen's death.
"During a technical rehearsal for an obituary, tweets were mistakenly sent from the account of a BBC journalist saying that a member of the royal family had been taken ill. The tweets were swiftly deleted and we apologise for any offence".
Next it was our Prime Minister's turn. After a carefully scripted PR opportunity in which Tony Abbott met a local butcher in a shopping centre, a photographer captured this shot, which instantly became a social media sensation: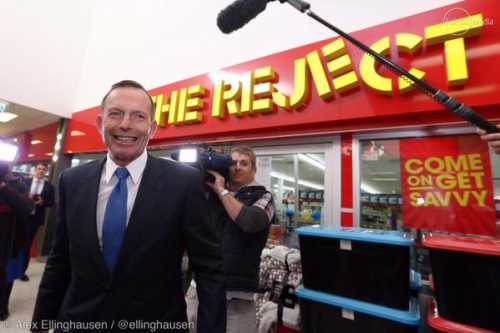 Ad. Article continues below.
It's okay, Mr Abbott isn't the first politician to be made a fool of, and we're sure he won't be the last. 
The Reject Shop photo fail was spectacular but Tony Abbott isn't the first pollie caught out http://t.co/5qghLAvG8K pic.twitter.com/bO3K7RDWL3 — Federal Politics (@PoliticsFairfax) June 4, 2015
Once upon a time we paid our respects to politicians and the Monarchy, today it seems we're more comfortable paying them out. Do you think our leaders deserve more respect?