The day Caitlyn Jenner broke the internet...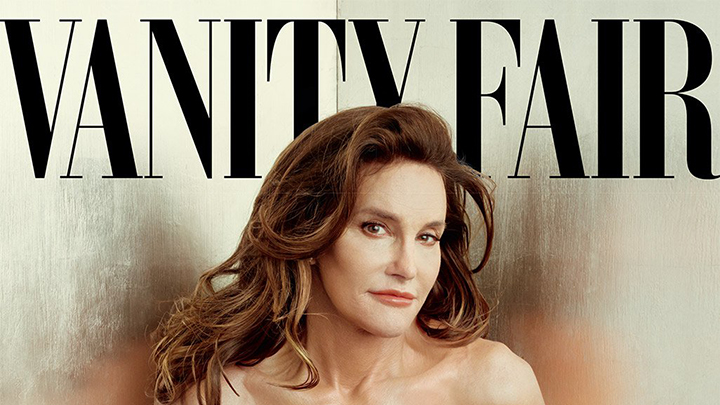 Caitlyn Jenner is a woman you probably haven't heard of until today. She's graced the cover of her first magazine, Vanity Fair, with the headline "Call Me Caitlyn". This has already become one of the most tweeted images of all time and there is nothing coming up on our Facebook feeds today except Caitlyn Jenner. Why? Because she's a 65-year-old, transgender woman who in fact, was once the incredible Olympian athlete, decathlon star, Bruce Jenner. The internet is going berserk for Caitlyn, but we're wondering is it because the world supports transgender people or do we just have a sick fascination with pop culture?
Caitlyn Jenner was a member of the Kardashian family when she was formerly married to Kris Jenner – mum of Kim, Kourtney, Khloe, Kylie and Kendall and has spent much of her last 15 years in the spotlight, surrounded by women. The Kardashian family are considered by many "famous for absolutely nothing", yet society has a kind of twisted obsession with their existence.
The family and so many others have come out with incredible support for Caitlyn…
.@Caitlyn_Jenner will be honored at the 2015 ESPY Awards: http://t.co/j4oi7uQDVU #CallMeCaitlyn pic.twitter.com/Koe9wD7gi5

— InStyle (@InStyle) June 1, 2015
Ad. Article continues below.
"Bruce always had to tell a lie… @Caitlyn_Jenner doesn't have any secrets." #CallMeCaitlyn http://t.co/bQy82WmPTz pic.twitter.com/ltMNNMQco4 — VANITY FAIR (@VanityFair) June 1, 2015
STRIKE A POSE #CallMeCaitlyn pic.twitter.com/nq33e3XmBU

— Caitlyn Jenner (@Cait_Jennerr) June 1, 2015
Ad. Article continues below.
so beautiful! #CallMeCaitlyn @Caitlyn_Jenner pic.twitter.com/7UPdEkK7dY — Khloé Kardashian (@khloeksmiles) June 1, 2015
Caitlyn Jenner for Vanity Fair Annie Leibovitz! How beautiful! Be happy, be proud, live life YOUR way! pic.twitter.com/39fryBwUqE

— Kim Kardashian West (@KimKardashian) June 1, 2015
Freedom! Stunning. #Caitlyn https://t.co/IHHEfTR0Mw — Kourtney Kardashian (@kourtneykardash) June 1, 2015

There's no doubt that Caitlyn is incredibly brave and is one of the first few transgender women to ever appear on a magazine cover and it's everywhere today. But is that because we're proud of a transgender person standing out and being who they are freely or is it because we're obsessed with the scandalous, dramatic and story spinning angle this puts on the life of someone so many people have watched for years?
Have your say today… is Caitlyn Jenner breaking your social media today? Is she everywhere? Do you think it's because people genuinely support her or is it because people are obsessed with pop culture? Share your thoughts in the comments below…