The Catholic church has an interesting position on euthanasia... Do you agree with it?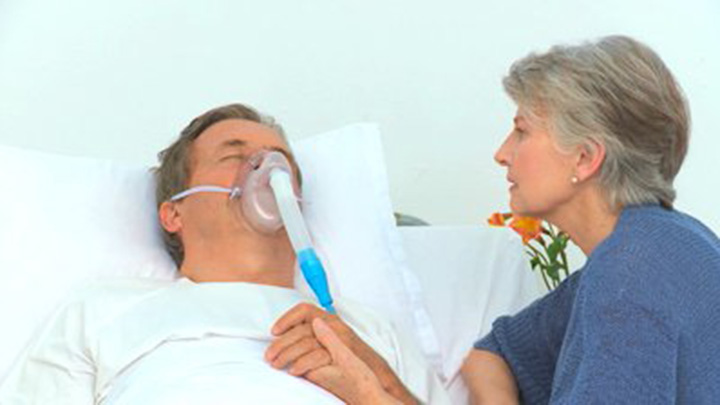 Euthanasia has been a topic full of controversial debate lately and the Australian Catholic Bishop's Conference has shared their thoughts on the topic. Bishop Comensoli is the Australian Bishops' delegate on assisted-suicide issues. He has shared information on a new pamphlet that gives insight on their position and despite many people being supportive of euthanasia, they do make a very valid point.
In a speech to the public made earlier this week, Bishop Comensoli said:
"Suicide is always a tragedy, and all people who are confronted by their mortality, whether or not they are mentally or physically ill, deserve our help and compassion, not a lethal dose,"
"All people have dignity regardless of their health, age, disability, usefulness or other circumstance and deserve our love and support."
"Our society should be judged by how well we care for the sick and vulnerable. Everyone should be loved, supported and cared for until they die. There is nothing truly dignified about being killed or assisted to suicide, even when the motive is compassion for suffering."
Ad. Article continues below.
The pamphlet also makes the point that assisted-suicide is so serious because it is a power that can so easily be misused and in turn, become incredibly harmful to other people. It says, "Allowing someone to cause the death of another is always an issue of public concern because it is a power that can so easily be abused."
Bishop Comensoli said that the available alternative is good enough stressing that Australian hospitals have enough expertise and provisions to cater for compassionate and respectful palliative care. He said, "Palliative care helps people to manage their pain and distress, allowing them to make the most of the time they have, especially with those they love." He also said that practices of "respect and care" are "always the better option for the dying".
It's such a touchy issue, euthanasia, and more often than not people support it. Watching a loved one suffer for far too long at the hands of a debilitating illness like terminal cancer or Alzheimer's breaks your heart and pulls you through emotional suffering. And perhaps euthanasia could be looked at as a selfish option for those around the patient? Is it for our own good that we want euthanasia legalised? Is it to save us the pain and agony of watching our loved ones deteriorate?
People should not live in severe pain with no way of easing it, managing or or curing it and perhaps that is the most valid argument that supports euthanasia, that we want others to live a pain free life. But at what point is the concept of euthanasia for the patient themselves instead of those around them who love and support them?
Currently in Australia, euthanasia is illegal under federal government law however support for this law is diminishing. According to the ABC Vote Compass, two thirds of the voters in New South Wales' 2015 election were in support of euthanasia. The Greens are active supporters of a change in legislation urging both the Australian Capital Territory and Victorian governing powers to change their position on the issue and overturn existing laws. So much so, that it has been a consistent election promise from Greens' parties both state and federal for the last few years.
Ad. Article continues below.
At the core of the Australian human rights and euthanasia debate is how to reconcile the different values that need to be upheld… The desire of individuals to choose dying with dignity during suffering and the need to uphold the inherent right to life of every person. And then there's the concern that the power and responsibility will be manipulated and used for the wrong reasons.
So today we want to know, what are your thoughts? Do you agree with the church and Bishops' position on euthanasia that life is too precious and the power could be used for the wrong reasons? Or do you support it? Share your thoughts in the comments below…